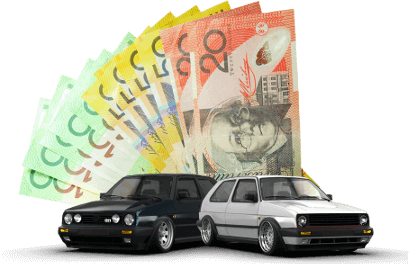 Get Top Cash For Car Removals
We Buy Trucks, Vans, Utes, 4WD and more! Get a free quote today
Cars Wanted Newcastle Offers Cash For Cars Same Day
We at Cars Wanted Newcastle pay cash for cars up to $8,999. Being a leading car removal company in the region, we operate fully licensed and insured. Our company operates under the strict NSW Laws & Regulation that are in place to protect you as the customer and us as the company. We assure you total transparency, honesty and excellent customer service. Regardless of where you are in Newcastle, we'll look after your needs. To get started for cash for cars, provide your vehicle's details and we will get you sorted out with top cash.
We buy any type of car, truck, van, ute, 4×4, SUV, and much more. We are Newcastle's No.1 Car Buyer offering exceptional car removal service and our prices are unbeatable and genuine. When selling your car to Cars Wanted Newcastle, we come to tow your car away so that you don't have to come to us.
Submit an online inquiry or Call Us: 0444 554 410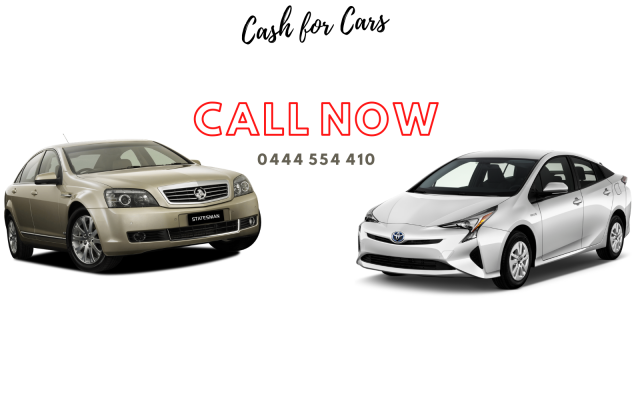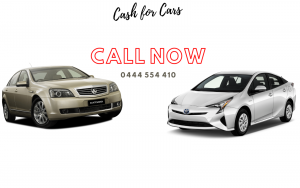 We offer:
Instant Cash For Cars Newcastle
It's great to own a car, especially in a city like Newcastle, it's a must. The convenience of a personal vehicle is a difficult thing to match. However, there comes a point when you have to get rid of your for different reasons. But how to get rid of it?
Selling your on your own will take weeks if not months and you will be spending so much time and effort replying back to non-serious buyers. What about getting instant cash for cars? That's something you can do thanks to our services!
Instead of going through lengthy processes, you can sell your car at Cars Wanted Newcastle within the hour of calling us. We operate our services very precisely and always have ready drivers available for your inquiry.
At Cars Wanted Newcastle, we guarantee top cash for your car as we are specialized in buying all types of vehicles regardless of the make or model. Our instant cash guarantee is applicable to any type of car be it an accident vehicle or a really old clunker. We provide our cash for cars service throughout the Newcastle regions and still expanding to cover Sydney areas. Don't settle for low prices from other companies – you will get more cash for cars with us!
Looking for cash for cars Newcastle? Sell your car for top cash and also enjoy the benefit of getting a free car removal.
Best Cash For Cars Deal in Newcastle &  Same Day Car Removal
On top of paying out cash for cars, we also remove your vehicle from your premises. Regardless of where your car is parked (garage, driveway, street etc.) our professional team will remove your car and tow it away. The fun part is that you don't have to pay a penny! Our driver will also make the payment on the spot and help you with the paperwork. Here is what we do as your local car removal service:
The tow truck team collects cars from Newcastle and its suburbs
We assure for highest rate for your car
Instant payment on the spot
Any Vehicle from any body type, make, model and condition is welcome
Scrap Car Removal Newcastle & Get Your Free Quote
It's a known fact that scrap cars are mostly worthless because they can't legally be registered anymore. These non-road-worthy cars don't meet the regulations of roads safety and environmental standards. With these regulations, scrap car owners are on the look of purchasing new cars that are safe and eco-friendly. But what happens to the scrap cars?
Restoring and fixing scrap cars always cost more than the car's actual value and it was never a viable option. The only option was to pay for someone to come take your car to a junkyard. Often times even paying upfront wasn't enough and you'd have to transport the car to the junkyard yourself. This was a headache for the scrap car owners, an inconvenience that many didn't want to go through. But things have changed! Scrap Car Removal is now much easier and beneficial thanks to our company in Newcastle. Here's what we do to help you get cash for cars.
At Cars Wanted Newcastle, we offer free scrap car removal services. We also pay cash for scrap cars, junk cars, accident cars and more. We play a major role in the car removal industry as our service is reliable and hassle-free. We make it possible by taking each and every call seriously. To ease the whole process, we also deal into completing the necessary paperwork for all car models no matter in which condition they are. Along with cash for cars, we also offer car removal Newcastle wide and buy from any brand including Toyota, Mazda, Lexus, Honda, Peugeot, Isuzu, Hino Holden and much more. Use this opportunity and call us today. Scrap Car Removal Newcastle services are offered to you by professionals.
This is because its car removal services are fast and easy, and it offers you the highest payout for your unused vehicle. We take your vehicle away at no expense and you know that you are dealing with one of the most reputable and largest sellers of vehicles in Newcastle. We turn your car into cash today. In addition, we are environment friendly as well so do not harm the environment. With customer friendly services, we add new customer each day in our customers' list.
Why Sell My Car To Cars Wanted Newcastle
We pay the most cash for cars in Newcastle while also offering free car removal. Our response time is very quick thanks to our large fleet of tow trucks. Our drive can come pick up your car within the same hour you call. On top of all that, we also assist you with the paperwork and make sure you sell your car as smoothly as possible.
Here is you should consider choosing Cars Wanted Newcastle
What You Get:
Quality Cars Removal
Top Cash For Cars Up To $8999
Completed Paperwork
Covering All Regions
100% Customer Satisfaction
Same Day Service
How To Sell My Car To Cars Wanted Newcastle
Selling your car to Cars wanted Newcastle is fairly easy in just 3 easy steps. You can turn your car into easy cash by selling it to us:
Step 1: Give us a call at on:0444 554 410 or "submit online" inquiry to get your free quote.
Step 2: Once you receive our quote you can either accept it or reject it.
Step 3: When you accept our offer then we arrange for it to be removed at a time convenient for you. Our driver will take care of the paperwork and tow your car away.
Free Car Valuation Today
Are you looking for a friendly and convenient car buyer to sell your car for cash?
Then give Cars Wanted Newcastle a call, We are Newcastle's best car buyer specialized in purchasing all types of cars, van, ute, truck for top cash up to $8999 and free pick up from your premises. Regardless of the car's brand or model we offer our maximum quote.
We buy cars from all over Newcastle regions including Hunter Region, Maitland, Cessnock, Central Coast and much more.
George V.

Helped clean all the unwanted cars from my garage My garage was getting cluttered with the scrap I used for my mechanic business until I called Cash Wanted Newcastle. They came to me, gave me a decent price for all the scrap and took them away fast and easy. Thank you team, for a great service!

John B.

Awesome deal for my old car. Couldn't be better! Showed up on time and gave me the price that was quoted to me, on the spot! Couldn't have gotten a better price for my old car like this anywhere else. Would highly recommend Cars Wanted Newcastle to all my friends in Newcastle!