Sell your unwanted cars to Cars Wanted Newcastle and get up to $8,999 instantly. We buy and remove your unwanted car, van, ute, 4×4, SUV. Your unwanted car can be rusted, old, junk, damaged, not running or simply you don't want to drive it anymore, Give us a call and we'll buy it instantly for top cash rate. We're the biggest, honest and highly professional company, and our unwanted car removal services in Newcastle are fast and courteous.
Cash For Unwanted Cars in Newcastle
Don't delay! Call us today for a quote over the phone and get full money for your car within hours. There's also no need to pay anything as towing charges. That's on us! When we finally pick up and pay for your vehicles we also remove it same day.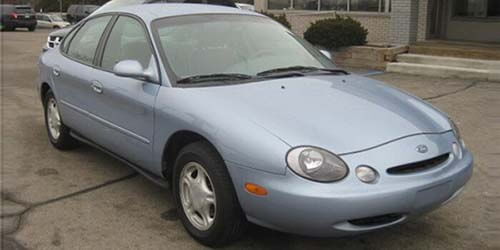 Usually, it takes 3-24 hours to pick up cars in Newcastle areas, and if you're in a hurry we can be at your place as early as this afternoon, or on weekends. Even if you don't have keys for your car, or it has been burned down or has already been partially scraped, we'll still buy you it as long as we are satisfied that you are the owner.
At Cars Wanted Newcastle you get best cash for unwanted cars and can easily put up to $8999 in your pocket today when you contact us. Our service is quick with same-day removal and payment, Our team takes care of the paperwork. Getting a free quote only takes 1 minute. Why Wait longer? Give Cars Wanted Newcastle a call today.
Get Your Cash For Unwanted Cars in Newcastle
We are Newcastle's best car buyer expanding in all fields and buying any types of unwanted vehicles & remove it at convenience. We remove cars from all Newcastle regions including Central Coast, Lake Macquarie, Hunter Regions, Cessnock and all other surrounding suburbs. Whatever make or model, and whatever your vehicle, running or not, we will surely send a team to remove it for free.
How Our Cash for Unwanted Cars System Works?
The cash for unwanted cars system is very simple and FAST. You just have to inform us about your vehicle, including its make, model, and soon we will work out the price.
We always offer the best possible prices to our customers.
Our system works like this:
Contact us on: 0444 554 410 or submit online enquiry get an instant quote. We are open 24 hours a day, 365 days a year.
Once you have our FREE quote, it's up to you to accept it or reject it. If you accept our quote, we will immediately depute a team and a tow truck to visit your place for removal.
We will reach your place at an agreed time, complete the paperwork and will hand over the quoted amount and tow away your junk vehicle.
Why Choose Cash for Cars Newcastle Service?
The biggest reason to select us for buying your junk car is that we're the toppers of the trade and always offer the highest price and guarantee same day removal.
When you choose Cars Wanted Newcastle you actually choose a service that's not only responsible and established but also
Accepts all makes and models
Offers you up to $8,999 for your car
Serves all Newcastle suburbs with same day service
Offers FREE no-obligation quote
Pays quoted cash amount on the spot
No towing fees
Move all types of vehicles
Can reach your place at the time most convenient to you
Our courteous and friendly representatives will also complete all the paperwork at your place. In fact, we're fully equipped to move any stuck vehicle in any possible condition. Our large towing trucks can easily haul away any type of car, truck, jeeps.
No matter if you have a Ford, BMW, Toyota, Landrover, Mazda, Mercedes, or Mitsubishi, we accept alll models and makes.
Whatever your vehicle is, whether it's running or not, we can buy it and can remove it for free.
Get in touch with us today for the highest cash for unwanted cars
To get a quote up to $8,999 in your pocket today for your junk car removal in any Newcastle suburb today, give us a call, or complete a short "instant car appraisal" form on our website.
Within minutes, we'll have an irresistible cash offer ready for you, which you can either accept or reject.
Schedule Now a Call: 0444 554 410