Get Up To $8999 for your Unwanted Cars in Newcastle!
Remember this name "Cash for Junk Cars Newcastle". Today it's synonymous with fast and smart junk car removal in Newcastle. Each time you think of "what I'm going to do with this useless piece of rusted junk in my driveway or yard?" think of cash for junk cars.
Each time you wonder who will finally move this useless piece of metal, remember the name Cars Wanted Newcastle.
Cash for Junk Cars Removal in Newcastle
Top Cash for Junk Cars-Truck
And if you're worried on how much it will cost you to dispose of your old rusted car, think of the huge amount you can receive from us.
Our highly professional team is well equipped to handle any number of cars and can not only remove that junk from your property, but will also complete all paperwork for free at your place, and will offer you very considerable cash for it.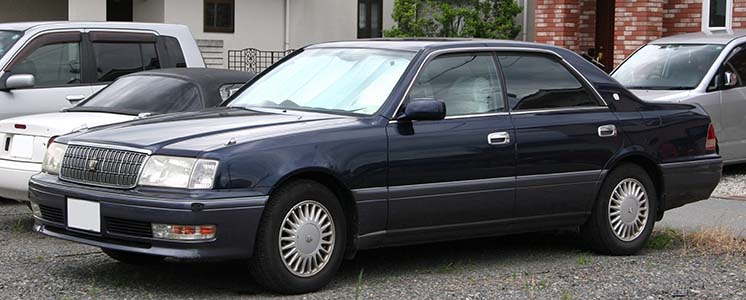 So why would licensed and highly specialized team of authorized representatives drive all the way to your place to pick up your old/rusted car, have it removed it completely hassle-free and will still pay you a handsome some for it?
Well, you can easily find the reason by giving us a call at: 0444 554 410 Our cash for junk cars team at Newcastle works on 24/7 basis.
So how much cash on the spot we are talking about?
The amount we pay for junk cars will depend on their actual condition, make, mode and age. We even buy unregistered cars, and this figure can easily go up to $8999
That's right! You could easily be up to $8999 richer today by making just one phone call to us.
Just have a short discussion with our friendly team at: 0444 554 410 and find how much money we will be able to pay you for your old car.
We not only exchange your old car for a good sum of money regardless of its model, condition or rego situation, but will also drive our towing equipment to any Newcastle area to have your junk car removed for free.
Yes, you heard that right. It's FULLY correct.
If you're a Newcastle resident and own a old, damaged or unwanted Junk car that needs to be disposed of, whether it has a valid rego or not
Cash for junk cars Newcastle will definitely try to make the entire process as easy as 1 2 3 and will also reward you with up to $8999 for your junk cars.
Why Sell Junk Cars To us?
We are fully equipped and flush with cash and can save you tons to time for a start. With links with hundreds of registered Aussie wreckers that have huge amount of quality spare parts under their control, we can easily dismantle your junk cars and sell spare parts at higher rates.
That's the reason whey we are in a position to easily pay you top dollar for your junk cars.
Cash for Junk Cars is based in Newcastle and provides services for all types of Wrecked, Unwanted, Old, Junk, Accident, Smashed, and Junk cars, vans, ute, bikes, boats, SUV's trucks throughout Newcastle. We always offer top cash for junk cars, vans and trucks and specialize in old car removals and recycling.
It's now time to free up some valuable space and fill your pockets with lots of cash.
Call us at: 0444 554 410 for a FREE no-obligation quote.
Why are we so generous?
For us our customers come first. We've successfully serviced over newcastle junk cars in Newcastle area and fully know that selling your junk car privately is a huge headache and costly.
That's why cash for junk cars Newcastle want to help you in disposing of your car hassle-free.
We're also genuinely committed to ensuring that all our wrecked cars are disposed of responsibly and do not cause any damage to our beautiful environment. Therefore, if you're interested in a reliable, competent cash for car company with specialization in removal of old cars, trucks, vans, utes, SUV, look no further.
Immediately give us a call now on: 0444 554 410 and get a FREE quote from our of our professional and friendly customer care representatives. Once you accept the quote and provide us details of your vehicle, we will immediately arrange pick and removal at your preferred time and will make you a little bit richer on the spot.
At Cash for Junk Cars Newcastle, we're fully accredited, equipped, and highly experienced in handling:
All necessary legal documentation required to dispose of your Junk/Junk cars,
Free towing services with a special wheel and flatbed lift truck,
Responsible and same day junk car removal from your property or any collision location- we are also registered with the Australian Government's Environment Agency and are fully authorized End of Life Vehicle Centre.
Plus, with Cash for junk cars Newcastle you'll get the HIGHEST possible quote in the market for your unwanted, wrecked, old or damaged cars.
Regardless of your car's condition, make, or age Cash for Junk Car service will be there to pick up your old bomb anywhere in the Newcastle region, 24 hours, 7 days a week.