Cash Car Buyer in Newcastle
Do you have a scrap car for sale, or are you curious under what conditions you could possibly sell the car? Our Cash Car Buyer Service in Newcastle is open for your service. You can either contact us through our website or via phone on 0444 554 410 . We buy any type of car regardless of make, model or condition. Damaged cars, accidents cars and written-off cars are welcome. You will get paid cash for scrap car pickup in Newcastle.  Our services are offered all across the Hunter Region including Newcastle and its suburbs. In addition, we provide simple and cash payment. You can discuss the exact amount you will receive for the scrap car with the driver of our pick-up service. Do you need more information? We are waiting for your call.
How Much Will I Get for My Scrap Car?
The amount that your scrap car will get you depends on various elements and is determined by several added factors. The first is the daily price of car scrap, iron and other metals. Secondly, the overall condition of your car including the make, model, year made and mileage. Rest assured you will get the best cash price at Cars Wanted Newcastle.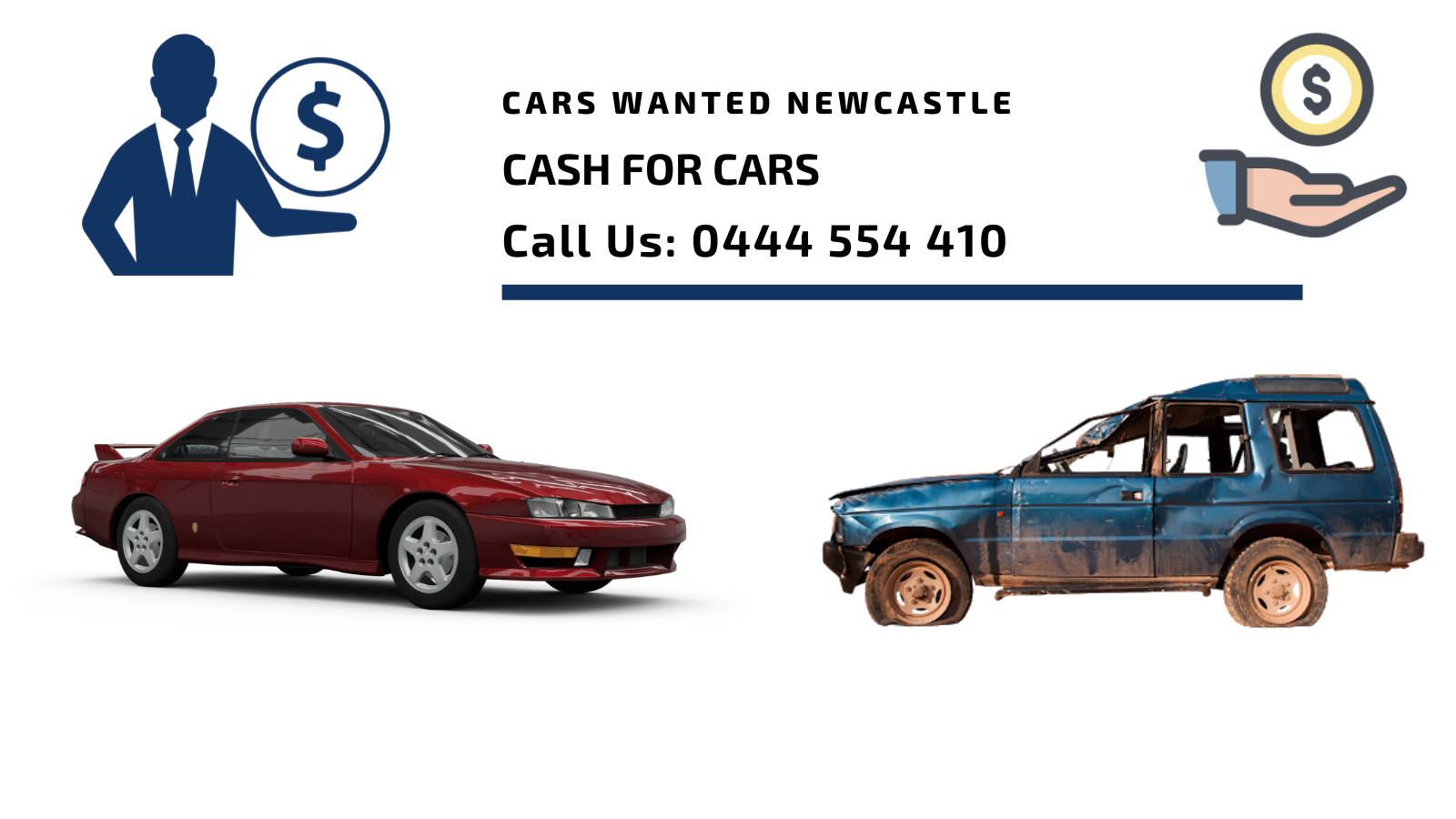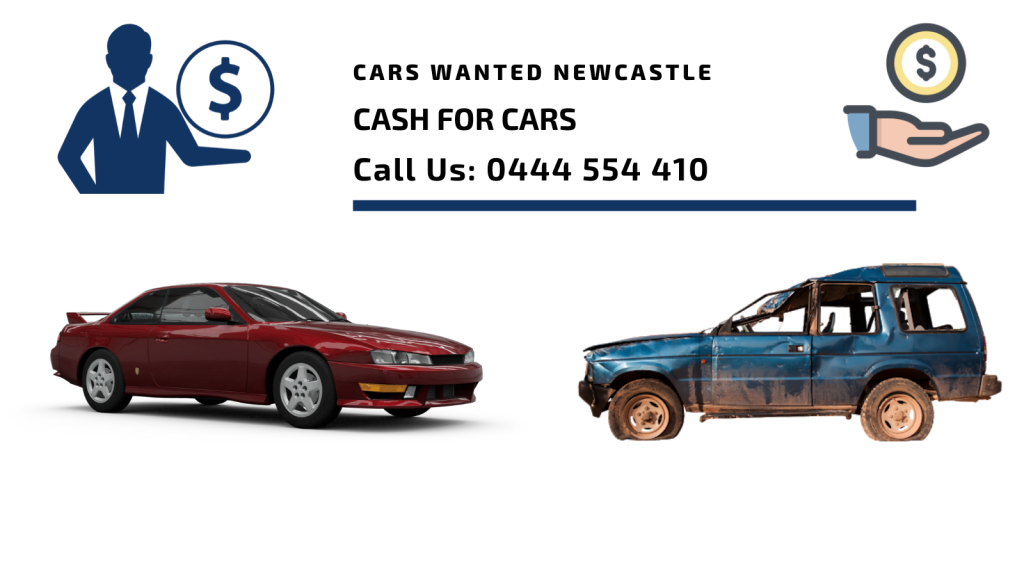 Free pick-up of your scrap car in Newcastle
Have you had an accident? Is your car otherwise damaged, and the repair costs higher than the current market value? This means there are even more reasons to sell your car for cash. We can pick it up for you at any desired location. This could be the scene of the accident or at your home. Our drivers and tow trucks are available around the clock, which means that your car is brought to our scrap yard as soon as possible. Would you like to sell a scrap car, do not hesitate to contact us via the contact form.
A junkyard specializes in collecting, purchasing and dismantling scrap cars. The parts obtained during demolition are reused. Think for example of the engine, doors, gearbox or headlights. In addition, it is possible to shred the remaining metals and plastics and process them into usable raw materials. You see, the scrapping of a vehicle still yields a lot. Looking for a cash car buyer in Newcastle? You are at the right place.
The environmentally friendly car scrapping
At our junkyard in Newcastle, we try to carry out the scrapping of your broken car in an environmentally friendly manner. For example, we ensure separate waste processing of the various fluids such as brake and cooling fluid, and engine oil. In addition, we regularly improve our demolition process, where sustainability and energy savings are of great importance. The reuse of the various materials is also a good contribution to environmentally friendly disassembly.
We at Cars Wanted Newcastle to purchase all types of vehicles up to $8,999 instant cash from any make or model and condition. Your search ends with Cars Wanted Newcastle. We operate in Newcastle regions and offer exceptional cash for cars removal service for any types of vehicle. Provide details of the car to our team and we will offer you top cash.