Same Day Junk Car Removal
LOOKING FOR SAME DAY JUNK CAR REMOVAL?
At Cars Wanted Newcastle, we offer our customers same day junk car removal.
Do you have a junk car that is taking up space in your garage or blocking the driveway? Cars Wanted Newcastle will remove your junk car the same day and also pay you top Cash for Cars up to $8999. We buy all types of cars in all conditions. Damaged cars, accident cars, old cars, used cars. Get cash for SUV, trucks, utes, 4×4, buses and more.
Sell your car for cash at Cars Wanted Newcastle. Here are the cars that we pay cash for Ford, Toyota, Mitsubishi, Nissan, Isuzu, Honda, Subaru, BMW, Suzuki, Mercedes Benz, Holden, Daewoo, Hyundai, Proton, Kia, Peugeot, Skoda, Mitsubishi, Lexus, Mazda, Jaguar, Audi, Aston Martin, Honda, Isuzu, etc. Not selling a car and just want free car removal? We offer same-day junk car removal.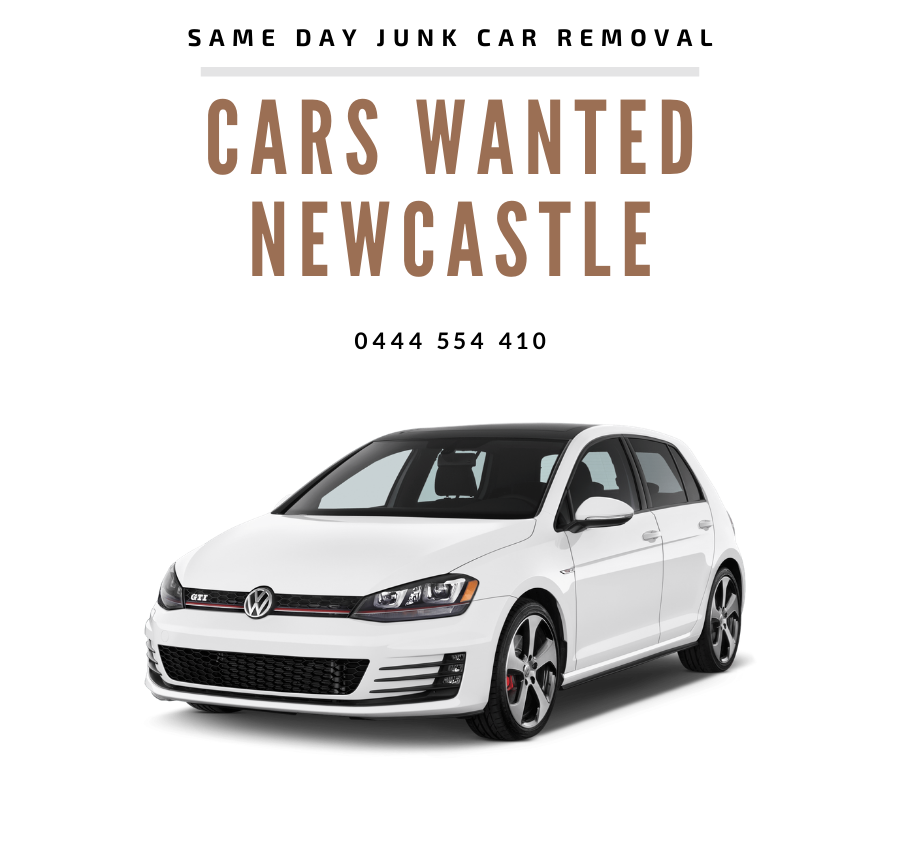 Same Day Junk Car Removal in Newcastle
Keeping old cars in your property just takes up space. You don't need to pay to have them removed because we will do it for free. Our service is reliable and quick, with just a phone call you can have your junk car towed away the same day.  Have another vehicle to sell? We are actively buying cars and pay top cash. Our licensed and insured service will ensure that you get a quick and hassle-free car removal. You don't need to question whether your car will be sold – Cars Wanted Newcastle is interested in all types of vehicles.
Call us on 0444 554 410
Thanks to our experienced staff members and technicians, we can guarantee you a 100% satisfactory service.
We offer:
Cash For Cars
Used Car Buyer
Cash For Commercial vehicles
Cash For Van ute Trucks
Free Car Removals
FREE CARS REMOVALS Newcastle
Based in Newcastle but can't find a reliable car removal? Most car buyers/car removals in Newcastle are pursuing nothing but profit. Cars Wanted Newcastle is compassionate about their customers and have the most ideal offers. We don't charge to remove your junk car and also willing to pay top cash for used cars, old cars.
FREE SCRAP CAR REMOVALS Newcastle
Besides buying your car for cash at Cars Wanted Newcastle we also remove it from pick up address absolutely free, There is no fees or hidden charges. Our team is specialized in removing your car from any situation including (backyard, car park, driveway).
Worried about burned or rusted SUV, car, truck or van? Cars Wanted Newcastle will buy any of them immediately no matter what make, year or model it is.