Cash For Written-Off Cars
If you have a car that's been written-off, keeping the car will not be logical and the best option is to sell it. But who will pay for a written-off car in Newcastle? Cars Wanted Newcastle will pay you cash for written-off cars.
Accidents are unfortunate but they do happen and you might have been through one recently. You will get paid by the insurance but what to do with the written-off car?  You can certainly get cash for it. There are some legalities that we will answer. Here is a simple guide on how to sell your insurance write off the car.
What is a Write off Car?
A written-off car is a vehicle that is damaged extensively and the cost to fix it exceeds 60% of its market value and also a vehicle that is dangerous to be on roads. Even if it is safe to drive, cost of cosmetic damage may still be too much so insurance companies decide to write it off. A vehicle can also become written-off just by sitting on a driveway and rotting. Written-off cars are registered in the New South Wales system and they are not allowed to be registered again.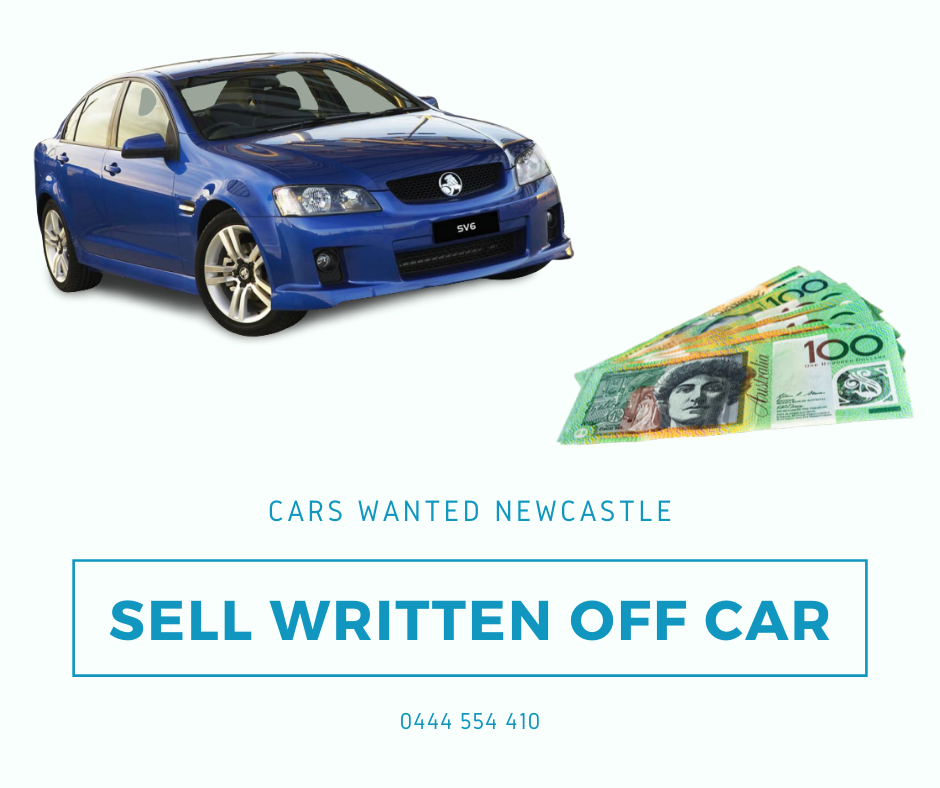 When does insurance write off a car?
Insurance companies have certain guidelines that they adhere to. Their job is to fix the car to how it was before the accident happened. However, in serious accidents where the car is heavily damaged, it costs more than 60% of the car's value to fix it so they end up writing the car off.
Even if there isn't extensive damage all over the car but one single expensive part is damaged, the vehicle can still be written-off. Prices of the parts and mechanic labour will play a role whether a car is getting written off or not. For instance, if a car gets a scrape on one side, the cost of repainting and repairing the car might be too high compared to its actual value. This is why there exist various categories of write-offs. It allows people to know which vehicles can still be sold or bought.
Get Cash For Write-off Cars
Fixing the car yourself and then selling it is an extensive process because once fixed, it has to pass certain tests by authorities which take a long time. However, if you sell your car to a scrap yard, you don't need to fix your car. Scrap yards won't resell the car but instead recycle the parts and use the metal. You can get cash for Written Off Cars in Newcastle. Call Cars Wanted Newcastle today.
We will offer you top cash for your written-off car. 
Easy disposal of your written-off car, we will come to pick it up.
We buy any car, any model, make, year and mileage.
When selling your car to Cars Wanted we offer free car removal so You don't have to come to us WE COME TO YOU & Buy your car.
Submit an online enquiry or Call Us: 0444 554 410