Do you want to sell your car quickly and easily? Our used car buyer service is the best option to sell your used car. It may be that, living in Newcastle, you want to buy a new car in order to travel around the coast, enjoying the thrill of speed on one of the most beautiful driving roads in the state. By selling your used car, you could make a choice more oriented towards comfort, opting for the use of the new mobility systems in order to avoid the not indifferent expenses that derive from owning a car. In both cases, however, if you already have a car, you will have to find the best way to sell it before moving on to further considerations. There are several ways you could monetize your old car: some are more traditional, while others represent interesting innovations. With our used car buyer Newcastle service, selling your car will take place in less than an hour.
To get the amount you want for your car in the shortest time possible, all you need to do is go to our website. Here you will find an online form to get a quote, very simple and quick to fill out, thanks to which you can receive a first indicative evaluation of the vehicle to be sold.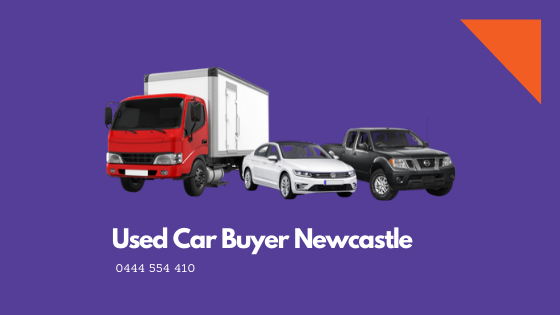 We Buy Newcastle Cars In All Conditions
Cars Wanted Newcastle buys cars in all conditions including scrap cars and junk cars. Meaning that we will buy newer cars with no issues and at the same time the worst ones that are just junk and scrap on wheels. We don't mind any make, model or year made.
Your car is not running or is extensively damaged? That's completely fine!
We will buy cars that are:
Running
Non-running
Nice
Junky
Old
New
Damaged
Salvage cars
We also offer free car removal service. We will come to you and pick up your unwanted, junk car for free, no fees charged.
More value for your car in Newcastle
You don't have to settle for a trade-in at a dealer where you will get far less for your vehicle. Our Car Buyer service will pay you the most cash that you can get for your car. Cars with high km and physical damage will lose so much value at any dealer's eyes. Why lose money when you can get more of it? Contact Us today and your cash will be paid on the spot.
Our car buying process is very simple. It all starts with you filling an online form with your car's details. The more information you provide, the more accurate your quote is going to be. You can also do this over the phone. Once the vehicle is evaluated by our professionals, we will offer you a quote. If
More About Our Car Buying Service
Cash For Unwanted Cars UpTo $8,999
Free Car Removals
Cash For Scrap Cars
Cash For Damaged Cars
Cash For Old Cars
Cash For Second hand Cars
and much more, Simple call us today and we'll make car selling process quicker and easier.
Get Free Quote Today
Contact us on: 0444 554 410
or submit the online form for free car valuation.