For experienced drivers, the matter is obvious and simple, but there are thousands of people who buy their first car. What do you need to do after the purchase and what is worth doing and how much does it cost?
A visit to the workshop – what must be done and checked?
After completing all the formalities, it is worth doing the first thorough car service. I believe that it is worth doing it very quickly after purchase for a simple reason – we always care about freshly bought items the most and are willing to incur more expenses, which will work to the advantage in the future. If you postpone anything, you'll either do it only when it breaks down or never.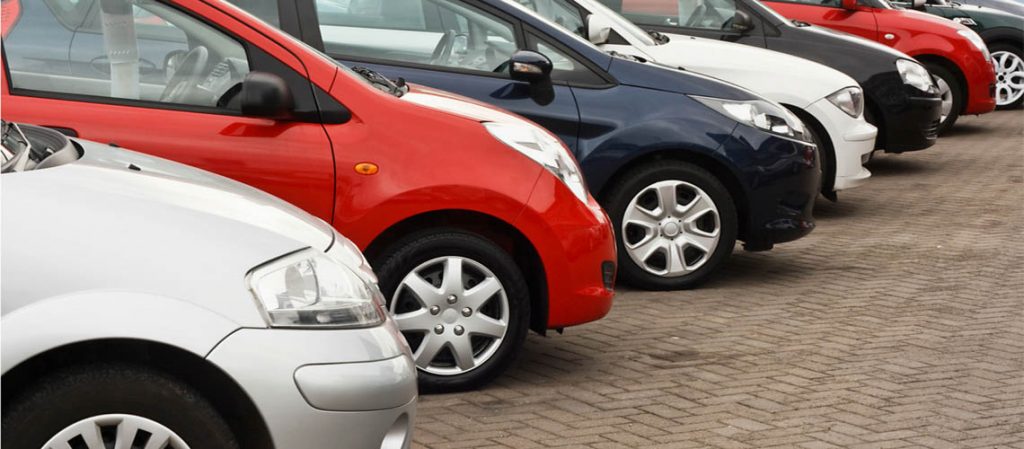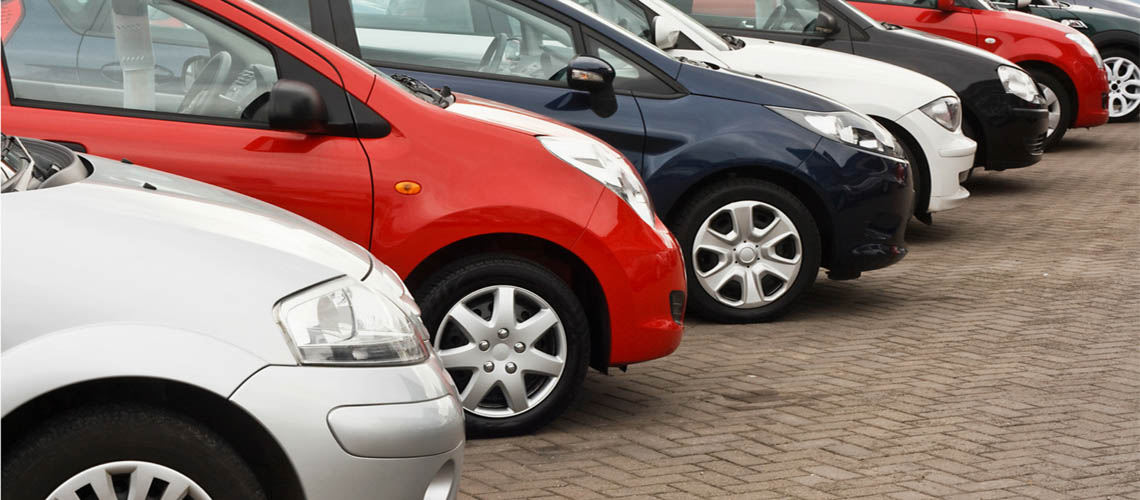 Timing drive – must be replaced
But let us stay on the subject of what is necessary. The most important element is the timing drive, the failure of which results in very expensive repairs. Therefore, if the seller did not provide you with an invoice for replacing the timing gear with the date and information about the car's mileage, it is not worth risking and it is better to replace the drive unnecessarily than at all. Do not take verbal assurances and "evidence" such as a sticker on the engine seriously, unless you really trust the seller.
The chain is not for the life
People who sell cars with engines that do not have a timing belt but a chain often like to mention it in the context of the money saved. Many people still think that the timing chain cannot be replaced (note: even car manufacturers say so). Unfortunately, the truth is that in many cars it is subject to, and quite often.
Certainly, the timing chain should be checked at the service. An experienced mechanic will recognize noisy work, and some irregularities that come out during computer diagnostics may also indicate wear of the chain. If the mechanic does not find wear, you can be happy. If it does, you should prepare a larger sum than for a similar engine with a belt.
All fluids and filters to be replaced
As a rule, people who have planned to sell their car in a few months do not want to incur any costs. That is why it is rare to replace any fluids or filters in this case. After you buy it, it will be on your head. It is also worth having fresh consumables in the newly acquired car.
It is best to replace everything liquid and everything that filters as part of the after-purchase service. This applies to engine and transmission oil, as well as coolant, hydraulic fluid and appropriate filters, including the fuel filter. One of the omitted and very important fluids is the air conditioning agent, which is also the lubricant of the compressor expensive in repairs.
If you need to sell your current car but you haven't found a buyer yet, Cars Wanted Newcastle is willing to step up. We will pay cash for cars of any type – call us on 0444 554 410.
Negotiating the price of a car, even a new one, at its dealership is part of the game. Contrary to a very stubborn misconception, it is the better-off who negotiate the most. Negotiating is not an admission of weakness but on the contrary, you show the salesperson your strength. It is up to him to convince you not to the contrary. In this article, you will find some step-by-step tips for negotiating the price of your car.
Find the right model at the right time
First of all, the most important advice you want to buy and this is advice you could give for any purchase. Don't go into the first dealership you see with your hands in your pockets. Under no circumstances should this be done. You must have already chosen the model and the brand, or limit your choice to a few models. You should also know that each brand has a different price policy. 
Similarly, depending on the period, the type of discounts that can be obtained may differ. At the end of the year all these little people will be eager to see the commercial objectives set by the manager achieved by pushing discounts and other good deals.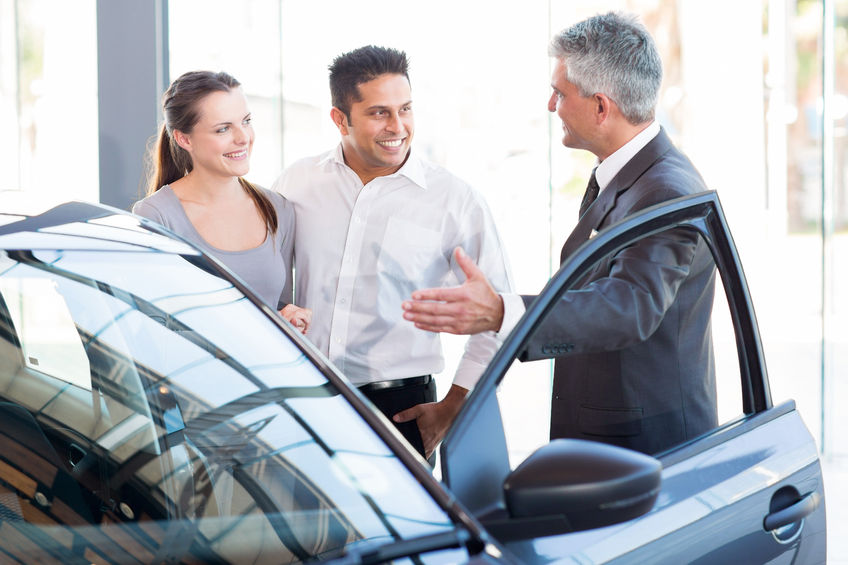 Know everything about your future car
Once the model and the step have been chosen, you must know the different packs available as well as all the options on which you will not compromise. Unless this is truly your first car purchase, you shouldn't be unaware that the prices listed with the "starting at" mark are nowhere near the prices you will pay
Watch the market price and competitors & Negotiating Car Price
Of course, you need to know "the market price" and for that you have either the solution to go to many dealers or to use the internet with sites like Carsales or Gumtree whether it is a new vehicle.
Get the best price
When the heart of the negotiation has really started, you will have to make a proposal, give your price. Always start off at a very low price without being ridiculous either. It is certainly easier to negotiate on the occasion but you should not be afraid of offending the seller. Remember: the price displayed is not for you! Once you've achieved your goal with a final price that's right for you, ask them to formalize it in writing.
Do not hesitate to interrupt the negotiation
Do not hesitate to interrupt the negotiation to better come back in force. The seller must have understood the model of your choice with the options as well as your price. He can come back to you if he changes his mind. You can also come back to him at a time when he will be in a hurry to conclude under the pressure of the objectives he must achieve.
Cars Wanted Newcastle can help you in buying your new car. You can sell old your car at Cars Wanted Newcastle and be on your way to your new ride.
Your old car is coming to the end of its life and you wonder if it is still necessary to pay for repairs to keep it alive? The repairs are too important to pass the roadworthy certificate and therefore you can no longer hope to sell it? Is it still worth anything? Is it just good for the junkyard? How to get rid of it? So many questions that you have necessarily asked yourself if you are in possession of a car with high mileage and possibly some damages. Here are some tips to help you make the right choice when you sell your old car.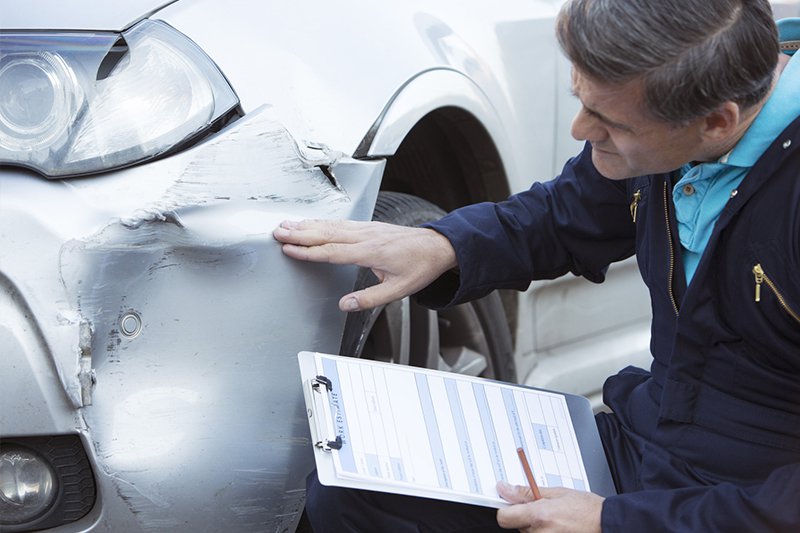 What can you expect from your car?
The question is, can you resell your car or is it just good for scrap? If you can resell it, do you need to invest in some repairs? If so why?
Of course, there are no quick fixes to answer these questions. No matter how much you find out on the internet, you will only find approximate answers.
We, therefore, advise you to contact a car buyer such as Cars Wanted Newcastle. You can find out how much you would be getting for your old car and if you agree with the price, you can sell it quickly. Car buyers such as Cars Wanted Newcastle are interested in buying all types of cars regardless of their condition. 
How much will I get when I sell my old car?
The amount you will get for your car depends on its make, model and overall condition. If it is an old car by means of age and mileage (without any serious issues), you can try selling it privately. However, old cars that are near the end of their lives won't attract many buyers. Your only option will be taking it to a scrap yard. If you find yourself in this situation, contact Cars Wanted Newcastle to maximise your profits. You are also sure to get the best price for your car, SUV, 4 × 4, sport or luxury sedan, truck, utility, with the engine, broken, broken down, or damaged gearbox. Find out the residual value of your car using our free online quotation tool, which gives you a first estimate in just a few clicks. All you have to do is enter some basic information about your car. 
When you have completed the form, you will receive an email with the quote. Then all you have to do is call us back immediately or leave us an e-mail, we will make you an offer to purchase that you can conclude immediately if you wish. Our quotes are obligation-free in case you don't to accept the offer.
Buying a car requires a responsible approach. You should be especially careful when buying a used car. A car sold in the secondary market is fraught with many "pitfalls" that may not be immediately recognized. Whatever they say in the ad, in reality, you can stumble upon "drowned", beaten, with hidden flaws or with a criminal past.
Still, you should not discard offers to sell cars on the secondary market just because the risk of a bad purchase here is much higher than when buying a new car. Some of them can be weeded out already when viewing ads. In this article, we will explain in detail how to choose a second-hand car.
Where to look for a used car?
There are several options for buying a used car:
from friends;

in the car market;

through the Internet;

at the dealer.
In the first case, there is practically no choice, since only the proposed option has to be considered. Although the method itself is perhaps the safest.
Considering the other three options, we can assume that it would be more preferable to purchase a car on the market: a large selection of cars, a competitive environment (the ability to bargain), etc. But the situation changes if you put yourself in the shoes of the seller.
Imagine that you just need to sell your car and you do not plan to build a whole business on it. What is then the point of inflating the cost, wasting precious time waiting for your luck in the market and paying for everything else for a place in the market. The easiest way would be to advertise on one of the specialized Internet sites or even in a newspaper. A good car will sell quickly this way. A trip to the car market, of course, does not hurt, but only in order to identify the adequate cost of the car. In addition, there you can practice identifying broken cars.
Important things to look out for
Perhaps the main answer to the question of how to choose a good phrase: "Take your time!" Even if the selection process is delayed, you should be patient. Let you travel on public transport for a while, because rush rarely leads to a positive result. Otherwise, you can buy a completely different car that you wanted, or even "run into" a problem car.
When your desire to buy a 2nd hand car has grown into a final decision and is supported by the required amount, it's time to think about the main purpose of the upcoming purchase. This will help you understand more clearly: how to choose a used car from all existing offers, minimizing all possible risks.
In this case, it is worth listening to the opinion of professionals: do not forget that you will bear all the costs of repair and maintenance of the car yourself, since there can be no question of any warranty obligations from the manufacturer. Indeed, in most cases, used cars have already been removed from the warranty. It is also worth remembering about the price of spare parts: the difference in their cost for domestic and imported cars will be significant.
How to choose the right used car from a private owner or dealer
Whichever method of buying a 2nd hand car you choose, it is better to invite a familiar auto mechanic to inspect the car.
The experience of a specialist is useful for detecting hidden defects in a car. The main thing is that he is a truly professional. It makes no sense to just take a friend with you (for the sake of appearance).
If you buy a car in a showroom or through an authorized dealer, then you will not need diagnostics (most likely it will not be allowed to be carried out), since such a procedure is carried out during the pre-sale preparation of the car. You will only need to view the report on the results of technical diagnostics.
What to ask over the phone and what to check when choosing a used car
How long is the rego
Logbook and service history
How many keys it has
Has the car been repainted?
Are there traces of rust or corrosion? (It is worth asking about the condition of the thresholds, by which one can judge the general condition of the car)
Are there systems that don't work or don't work as expected? (Air conditioning, heating, brakes, etc.)
How long have you been the owner of this vehicle? (If the term is short, then this is a reason to think about the reason for the sale)
When buying a new car, the first step taken is selling your old car. If you have a car that doesn't have much demand in a private sale due to its condition or age, you can still sell it at Cars Wanted Newcastle. Here we will pay you top cash for cars and also offer you free car removal.
Looking to sell your car at a used car dealer?
There are many ways to sell used vehicles. One of them is to sell a car through a used car dealer. This option has both advantages and disadvantages. Autocode tells whether it is possible to sell a car to a car dealership, and how to do it as profitably as possible.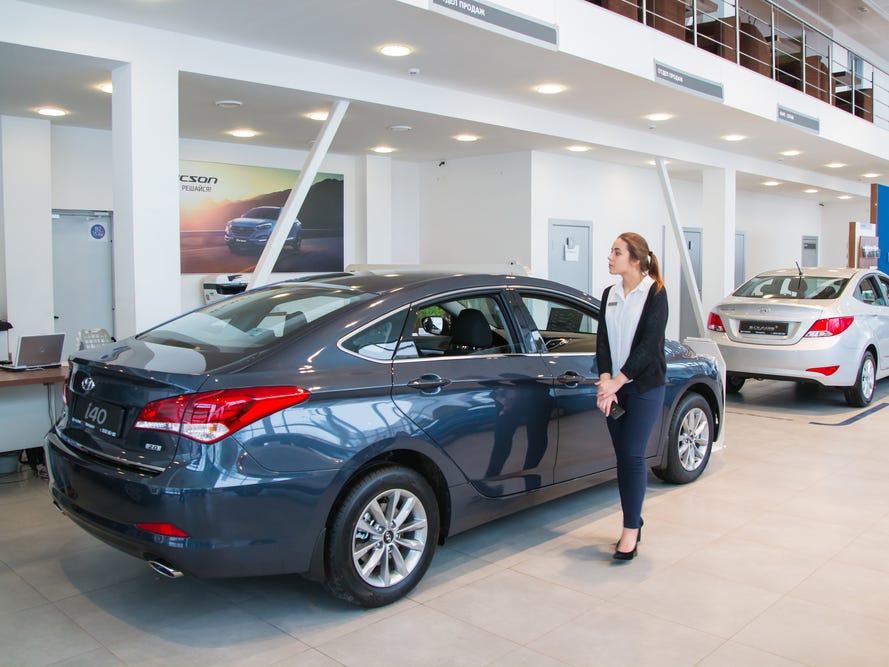 Do used cars sell in car dealerships
The question is rhetorical. Of course, they sell quite a lot. At the same time, there are two options for interacting with a dealership.
The benefits include:
speed (it will take no more than 1 day, or even a couple of hours, to inspect the vehicle and prepare the necessary papers);

the opportunity to get rid of unnecessary worries associated with choosing a suitable buyer, lengthy telephone conversations, etc. – the employees of the car dealership will take care of everything;

less likely to run into intruders who will try to deceive you during the purchase process or even take possession of the vehicle by force (the likelihood of such a scenario is high, especially when a vehicle is sold at a cost of one million rubles or more. Therefore, the owners of expensive foreign cars prefer to sell them through car dealerships).
Sell a car to a used car dealer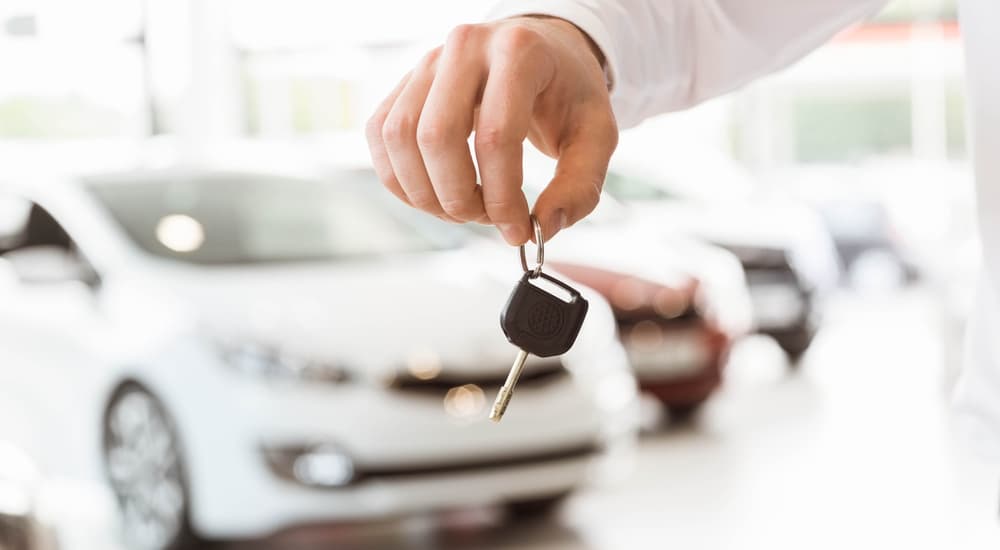 You receive the money immediately, after which the vehicle becomes the property of the dealership, which is looking for potential buyers. When choosing this option, remember that, most likely, you will be offered an amount that will be 25-30 percent lower than the average market value of your used car. This is due to the fact that when purchasing a car from you, the used car dealer does not yet know how profitable and in what time frame it will be able to resell the car. Thus, the low price is a kind of insurance for the company against unforeseen situations.
Trade-in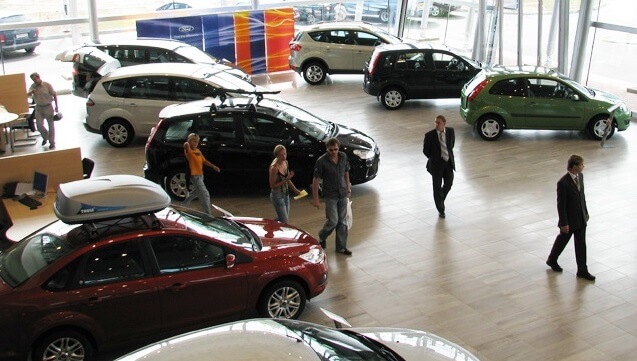 A suitable way for those who dream of buying a more expensive car, but are limited in money. When a used car is sold through a trade-in, the seller will not receive money in his hands, however, he will become the owner of a discount in the amount of the cost of the old car for the purchase of another vehicle.
Selling used cars through a car dealership is not yet so popular in comparison with the option that involves submitting an advertisement through the media or the Internet , but it has certain advantages in comparison with the latter method.
Disadvantages of selling used car to a dealer
If you are looking to sell your car to a car dealership, remember that the amount offered is likely to be lower than what you expect to receive. The used car dealers are not charities and want to profit from the deal. Therefore, it is often easier for the owner of the car to concede in price, but to save time and nerves.
Used car dealers only buy cars that are in decent condition. If you have an old car or a damaged car, you can sell it at Cars Wanted Newcastle. We pay cash for cars in Newcastle, buy all makes and models. Call us on 0444 554 410 for a same-day car removal.
Don't give in to the pressure when negotiate car price
For many people, they feel uncomfortable when it comes to negotiate car price when selling a car is very difficult. Some people easily succumb to pressure, and buyers take advantage of it. We hope that our article on negotiating will help you with your next car sale.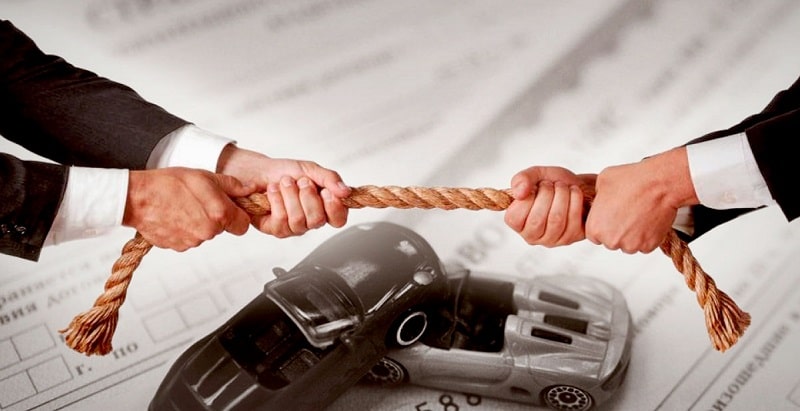 The current market is a place for the decisive. Those who have a tougher stance will benefit when buying or selling a car. When a buyer comes to you to inspect the car, they inevitably have questions: condition of the paperwork, logbook servicing papers, numbers of owners, and so on. The savvy buyer will be persistent by making it clear that they will not agree to your terms and will refuse the deal if you do not give up.
Do not forget – the person has already come to you and wasted his time. Just do not fall for provocations, you are sure of the price – stand your ground. If they go back without buying the car, it will be them who wasted time coming to you.
If the buyer is negotiating car price very aggressively and inadequately tries to lowers the price, be calm – they are not the last to come to see the car, politely explain that the price is firm. Your peace of mind and confidence can affect the buyer, and they will ultimately agree to your price.
Give reasons for your price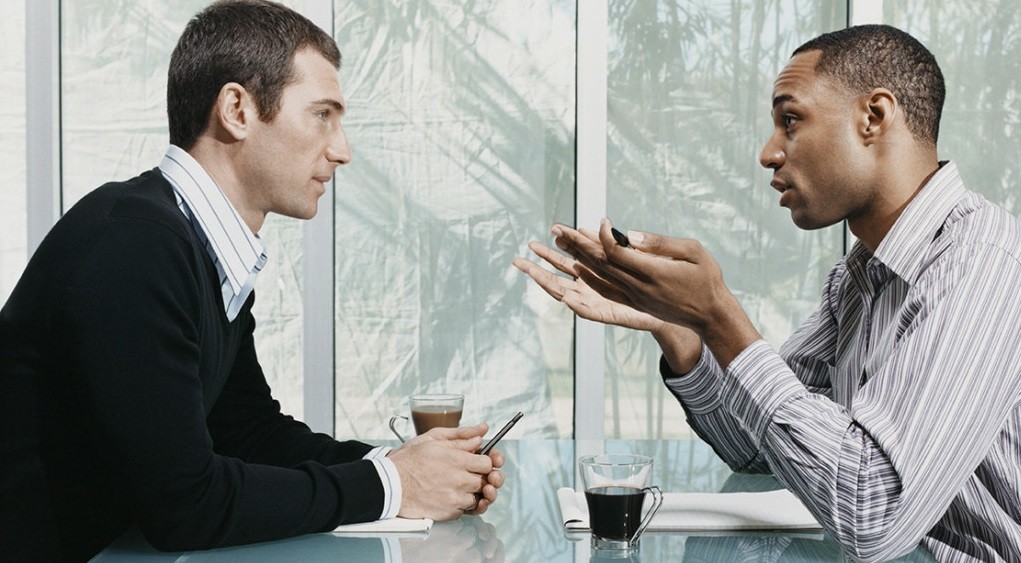 If the car is sold at market price or even more expensive, be prepared for the fact that every nuance you find will become a reason for bargaining. A scratch on the bumper? Throw off the polish price. Chipped windshield? Drop the price. Does the thickness gauge show more than one coat of paint on the wing? Make a discount.
The conversation can go on for a very long time in the spirit of negotiating car price, but if you are determined to sell the car at the stated price, you need to justify the pricing and respond to every comment from the buyer.
The arguments can be as follows:
The price has already been reduced taking into account the shortcomings that the car has.
The price is already slightly lower than the market, and the rest of the machines, which have not yet been tested, are more expensive.
The car was recently serviced (don't say it was recently refurbished – it doesn't matter in pricing, but rather makes the car cheaper than more expensive).
The car comes with expensive components, such as a set of rubber on disks or spare parts that were left in reserve.
Negotiating when selling a car must be justified on both sides, do not forget about it. Then it will be easier to cope with provocations and resist them, if suddenly the buyer tries to reduce the price without reasoning and bringing you to emotions.
Build the willingness to negotiate car price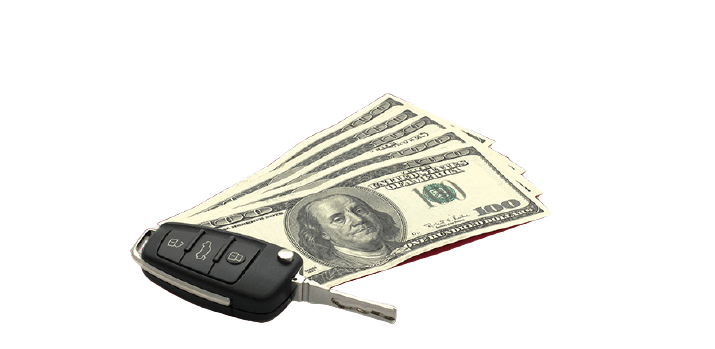 The standard trick on how to skillfully bargain when selling a car is to simply put the amount you are willing to give up in the price of the car. For example, planning to sell a car for $15,000, put the price $16,500 on the ad.
For an experienced buyer, they will understand that the $1500 is put for negotiation will try to go lower than $15,000. However, you won't have to accept it because you already came down $1500, even though it was expected.
The advice is the same – keep a calm mind and remember that you are ready to bargain only for the amount indicated to yourself. Even this money must be given reluctantly so that the buyer has a feeling of participation in the game, do not throw off decisively and immediately.
At Cars Wanted Newcastle, we guarantee top cash for your car as we are specialized in buying all types of vehicles regardless of the make or model. Submit an online inquiry or Call Us: 0444 554 410
Buying a used car represents a very important economic gain, provided the car is in good condition. Thus, we must remain cautious and know how to choose from the large offer of the second-hand market. This article is not about scams or traps to avoid, it talks about problems that can arise and are easily preventable.
Avoid buying a used car with a blurry history
The first pet peeve of a second-hand car purchased from a private individual is the difficulty in retracing its history. Make sure you have all the information about the car and its maintenance before buying a used car.
Make sure the car has been serviced regularly and it's been documented. Ask for a logbook and service receipts of any kind. Each time an operation or maintenance is carried out, the mechanic fills it out. Thus, having access to this book is very reassuring because it allows you to know the condition of the car you want to buy, the frequency with which it has been serviced but also any modifications that the car may have undergone. To sum up, the maintenance log is the health log of a car. A serviced car will be reliable regardless of high kilometers.
Mechanical, electrical, and electronic failures
The biggest fear of all 2nd hand car buyers, of course, is the breakdown that can occur after purchase. These failures can be mechanical, electrical or electronic.
The different types of breakdowns:
A mechanical failure occurs when a malfunction of a moving or non-moving mechanical part which is subjected to stress and which results in the failure of a fraction of all of the mechanical part of the car. For example, a broken cylinder head gasket. Operations during mechanical breakdowns can be very expensive.
An electrical failure is the result of a failure to recharge the battery. Indeed, a car to drive and in particular to start requires electricity. This electricity is supplied by the car battery. If it is insufficient, the starter motor and the alternator are ineffective. The only solution in the event of a battery failure is to change the latter. The price of the battery depends on the model of the car , from 80 to 300 dollars, and we must add to this the price of the installation which is around thirty euros. But it is possible to install it yourself easily.
Finally, an electronic failure is the malfunction of an electronic element of the car such as the speedometers for example. Changing these parts is extremely costly and does not always solve the problem which may be of a software nature.
Thus, the risk of breakdowns is to end up having to carry out repairs on the car after having bought it. This will greatly increase the cost of the occasion car you have just bought from a private individual. In this case, buying a used car between individuals loses its economic advantage.
If you are in the market for a new car but need to get rid of your old car first, you can do so at Cars Wanted Newcastle. We are an established car buyer company located in the heart of Newcastle. Contact us for quick cash for cars and we'll buy your car within hours.
Sell your scrap car with these benefits in Newcastle
Reasons to sell a car for scrap can vary from person to person. Maybe it's an old car and repairing it doesn't make sense in terms of cost benefits. Or the reason is as simple as buying a new car and getting rid of the old clunker. Whatever the case may be, selling your scrap car comes with benefits and we'll discuss them in this article.
Here some of the benefits of selling a scrap car in Newcastle!
Selling your scrap car to a scrap car yard means you don't sell it privately. There is absolutely no need to fix small things in your car to increase its price.  A cash for cars company in Newcastle will buy your scrap car just as it is.
When selling your scrap car at a scrap car buyer such as Cars Wanted Newcastle, you will be saving so much of your precious time. Selling your car on your own often takes weeks and sometimes months while you waste your energy and time. With a scrap car buyer, you can get cash for scrap cars on the spot with no further hassles.
Another benefit of selling scrap car in Newcastle is that no one else is willing to buy old, unwanted cars. Even if you put it up online, you will hardly get any potential buyers. People on sites such as Gumtree or Marketplace are on the look for daily driver cars. Newcastle Scrap Car buyer won't mind a non-running vehicle and will pay cash for it.
Scrap car buyers are licensed and insured so the whole process is very secure and safe. When dealing with private buyers there are no guarantees that the people you do business with can be trusted. For safer and more reliable scrap car sale, it's better to go with specialised scrap car buyers.
Scrap car buyers are good at what they do and they can quote an accurate, fair price for your car. Their business is based on parting out the scrap cars so any car that they buy will be good for business.
When you sell your car to a scrap car removal in Newcastle, the process will be very quick and stress-free. By coming to your address, the vehicle will be towed away quickly and you will be paid on the spot.
The removal of your scrap car will absolutely be free. You don't have to pay a penny to get your car to the scrap yard. If you work with Cars Wanted Newcastle for the sale of your scrap car, we will come take it away for you at no extra charge.
These are some of the benefits that come with when you choose Cars Wanted Newcastle for scrap car removal in Newcastle. Our experienced staff will look after you and make sure you are paid top cash for your car.
Car Repair Shops Aren't Always Honest  & Beware of Mechanic Scams
Can repairs, which cost a maximum of 350 dollars, cost an overhaul of the engine and chassis? Yes maybe. The worst thing is that some car mechanics resort to this kind of fraud in order to "knock" more money off the customer. 
This happens because some mechanic shops don't like taking in inexpensive jobs so they make their own. It takes their "valuable" time in which they have to pay the workers. Adding fuel to the fire is what is increasing in the rental value of the workspace. However, none of these is a valid excuse for them to rip you off. Therefore, in order to maximise their profit, or a small plus, the owners deceive customers who come to car repair shops and try to find as many different faults as possible. This, of course, doesn't apply to all mechanics or repair shops. Only a tiny portion of mechanic shops would apply this low tactic. However, it's better to be safe than sorry. 
The first way some car service stations go is wheel balancing.
Since this is one of the most common services for car service customers, so the opportunity to find customers who do not fully understand what it is for and how it works is much more. As a rule, this procedure is carried out at every tire change, as needed.
The main symptom of this problem is that there is a strong beating in the steering wheel at speeds up to 100 km per hour. This is a clear sign that the balance is out of balance, and if you live in the suburbs, you will need this service more often than residents of cities with good roads. 
This procedure is performed for each wheel separately, using a special balancing stand. It connects to a computer with software that aligns the wheel. The operation does not take much time, and the process can be easily monitored. However, it is worth paying attention when the mechanic asks you to correct the curvature of the rim, which is a rather tempting idea. Especially when you have heard enough about how the curvature of the rim can seriously damage the chassis of your car, ending with a failure of control at high speed, and so on. 
However, do you really need this procedure? Or did the mechanic shop employee decide to earn extra 50 dollars per wheel for you? 
Installation of cheap auto parts instead of the branded ones indicated in the price list.
We are sure that you will not be very happy when we order the installation of oil filters from Bosch, but when you inspect the car, you will see the Fenox brand. The situation is rather unpleasant, and no one protects you from the fact that cheap replicas of expensive parts can be installed on your car. That is why we recommend that you independently purchase the parts that you want to install on your car and hand them over to a service station specialist. Of course, you will lose several hours of your time, but this is a small price for knowing that you have exactly the original detail. 
Replacing the timing belt and related parts
.
The procedure is quite serious, as a broken belt can lead to the total failure of the engine. It is necessary to change it after 50,000-70,000 km of run. Important features of the repair are that along with the belt it is necessary to change the tension roller. But the mechanics at the service station are ready to turn you into a regular customer of the service by not changing the tension roller. As a result, you will definitely come to the service again, you will not be able to prove your point and will give up to 500 dollars.
Expensive noise in the car.
80% of novice drivers who get behind the wheel of a newly purchased used car occasionally hear an obsessive hum when driving. They immediately turn to the service station, where they are only welcome, rubbing their hands and preparing evil "multi-moves".
The most common cause of this hum, though, is a faulty bearing located in the wheel hub. After the technicians hear the customer's complaints about the noise in the car, they will start reading funny stories about gearbox faults, and in some cases, problems will be in the engine or chassis of your car.
Try to find a reputable mechanic shop for all your repair and servicing needs. Once you have established good customer-business relationships, your car and wallet will be safe. If you, however, have a car that is not worth repairing or fixing, you can sell it at Cars Wanted Newcastle. We pay top dollar for cars of any type and also offer free removal.
How to fix hail damage on the car?
Fixing dents after hail is a serious problem, but solvable. The most annoying thing is that there is no protection against hail damage. You can store your car in the garage, drive out only in sunny weather, but a thundercloud does not pick out cars that it doesn't like. Hail will damage all the cars that are out and about.
However, the advances of the 21st century represent 4 ways of body repair. We will cover removing dents without painting. It is no longer necessary to dismantle the external body parts and the interior of the car.
Each of them has its own undeniable advantages and disadvantages. Also, each method differs in the complexity of implementation and execution time. We also pay attention to the tools that must be available from the person who performs the body repair. 
The lever-operated method
This is the most popular in repair shops. It involves the use of special levers. The difficulties of repairing this method include the impossibility of positioning the levers directly under the damaged parts of the body. In addition, in the event of serious damage, it is necessary to dismantle some of the interior trim elements.
The glue method
 This is possible only with the help of special tools. They literally pull out the dented surface and level it. Technological solutions that are implied when using this method consist in gluing special caps, which, as a result, stretch and pull the damaged surface of the body.
The vacuum method is
This is almost completely similar to the glue method. Only instead of caps, suction cups are used.
The thermal method of leveling the body consists in a sharp heating of the damaged part and the same sharp cooling. As a result, the metal takes its original form. As a rule, in order not to damage the paintwork, the damaged area is heated using industrial hair dryers and cooled using compressed air under high pressure.
We strongly advise against delaying the elimination of defects on the body of your car after hail. At the impact site, the paint may burst or thin out. As a result, moisture and air have direct access to unprotected metal. And then – oxidation will do everything for you. As a result, the amount of body repair at the service station will be multiplied several times for each day. You shouldn't let this happen. Although it is entirely up to you to make the decision.
Next, we will take a closer look at the lever method for removing dents. It is widely used due to the fact that it works on large surfaces, which, due to their structural features, are located far from the stiffeners. To perform the procedure, it is extremely important to use professional tools – long levers, which with one end point pointwise on the dents from the inside and correct them.
For smaller dents, levers of a smaller diameter are used, for large ones, correspondingly larger. Then you need to inspect the car for damage to the paintwork. If the craftsmen did not identify any damage, you can finish the work by lightly polishing the work surface. 
Removing dents from hail using the glue and vacuum method can be used only if there is no damage to the paintwork. Car service technicians use a variety of tools for this job. These are usually mini lifters. They are intended for straightening parts with dents not exceeding 2 cm in diameter. 
The technology of working with this method of removing dents begins with cleaning the damaged area. The car must be washed, and the damaged part is recommended to be decreased. You can use alcohol or white spirit, and if not available, it is recommended to use gasoline.
What do when hail damage is extensive and cannot be repaired?
If your car has been damaged by hail so badly that it's beyond repair, you may consider selling it if you don't have comprehensive insurance. With insurance, you can make a claim and have your car either fixed or paid for. However, if you don't have insurance, your best option is to sell the car. You won't find many buyers for a hail-damaged cars but Cars Wanted Newcastle will pay cash for hail-damaged cars. Call us now and get a quote for your hail-damaged vehicle.
For experienced drivers, the matter is obvious and simple, but there are thousands of people who buy their first car. What do you need to do after the purchase and what is worth doing and how much does it cost? A visit to the workshop – what must be done and checked? After completing all […]
George V.

Helped clean all the unwanted cars from my garage My garage was getting cluttered with the scrap I used for my mechanic business until I called Cash Wanted Newcastle. They came to me, gave me a decent price for all the scrap and took them away fast and easy. Thank you team, for a great service!

John B.

Awesome deal for my old car. Couldn't be better! Showed up on time and gave me the price that was quoted to me, on the spot! Couldn't have gotten a better price for my old car like this anywhere else. Would highly recommend Cars Wanted Newcastle to all my friends in Newcastle!