Are you about to buy a new car and would like to sell your old car at the same time and at a good price? Be aware that there are several solutions and alternatives available to you, such as going through a dealership or a car buyer. Here are some tips for selling your old vehicle and in the best possible conditions.
Selling an old car: different options
Today there are many ways to sell a motor vehicle, even a used one. The usual way is to go through a private sale. For example, you place an advertisement online and come to an agreement with someone who's interested. But this practice does not protect you from possible disputes, and does not guarantee you will be able to sell your vehicle at the best price! Not to mention the inevitable time-consuming administrative procedures.
By taking over directly to a car dealership, you will benefit from several advantages: fixed price, the possibility of negotiation, direct and secure payment.
Sell Your Car For Cash
It may happen that you want to sell your old used vehicle urgently, without dealing with private sales. In this specific case, you might encounter difficulties in convincing a potential buyer, to buy your car quickly. Unless you know the art of commercial negotiation inside and out, and unless you are an automotive expert yourself, the sale of used vehicles from person to person is often perilous: how to estimate with precision the real value of an old vehicle, also taking into account the state of the market?
It is now possible to bypass all the administrative formalities and other legal constraints which considerably slow down your sales process. Thanks to services like ours, you can sell your old car within hours. You can also sell cars that have damages from accidents. It will take only a few hours to get cash for your car.
Sometimes a small investment in a thorough review at a reputable workshop can pay off in the long run. Selling a car with a defect or malfunction is one of the biggest mistakes we can make … well, there is a bigger one, which is to hide it and get caught before selling. Make sure your car is in its best condition before selling. 
We provide our cash for cars service throughout Newcastle regions and still expanding to cover Sydney areas. Some companies only offer free removal of cars but at Cars Wanted Newcastle you get cash up to $8999 on the spot.
The advantages of reselling your car for scrap
Too expensive to repair or simply irreparable, your old car has died and you want to sell it to the scrapyard? Indeed, with the cash that you are going to receive, you will surely be tempted to sell your car to the scrapyard. However, before you make such a decision, know that you should be working with a car buyer that pays out top cash for cars. Cars Wanted Newcastle is the ideal car buyer service if you are looking to maximise your earnings. If you are still in doubt or if you have not heard of cash for scrap cars, here are some points that you will surely need to know about the repurchase of vehicles for the scrapyard. Let's sell your scrap car together.
A great way to get the residual value of the car
Instead of bringing your old car back to the scrapyard, you can hire a company specializing in scrap car buying to collect your vehicle and allow you to get the best price for its residual value. Indeed, before being crushed, the shell of your car may still contain some useful and functional parts, as well as the engine, tires and other parts of it. Cars Wanted Newcastle takes care of all the transfer formalities and you avoid the constraints related to the various administrative procedures. You will not have to bring your car since the company itself will take care of its towing. Thus, you can quite simply enjoy the money that will be paid to you.
An evaluation to start the sale and get the best price
Granted, your old car won't cost the same as used cars, however, for its condition and your peace of mind, you may be able to get the best price by having it valued. To do this, all you have to do is contact us through mobile or enquiry form and you will be able to get a quote after just a few minutes. The valuation of your car will be done in a few clicks, and once the vehicle is inspected, you will receive your cash in a simple, secure and fast way. As the repurchase of the car intended for the scrapping concerns all the makes of cars, you will be able to sell your car easily.
Some precautions to avoid when selling a car for scrap
Note that scrap car buyers aren't always the best payers for old cars. If you want to make sure you get the worth of your car, contact Cars Wanted Newcastle. Another thing to keep in mind is that you need proof of ownership, registration papers and your ID to sell a scrap car in NSW. It is also recommended not to resell your old car to individuals at the risk of finding yourself in front of a bad surprise, especially since it is illegal to scrap a car unless it's a licensed service. It is always recommended to call in a professional. You will be able to avoid litigation as well as scrapping costs since the company will take care of all of them. Here are a few things to know if you have had enough of that old car that always breaks down and costs you dearly at the garage. By putting it up for sale to a professional, you will be able to buy a new car that is much more functional and modern.
We at Cars Wanted Newcastle to purchase all types of vehicles up to $8,999 instant cash from any make or model and condition. Your search ends with Cars Wanted Newcastle. We operate in Newcastle regions and offer exceptional car removal service for any types of vehicles. Provide details of the car to our team and we will offer you top cash.
When selling your scrap car there are things that you can do to maximise your earnings. Regardless of what company you choose to sell your scrap car to, you can always try and get more cash for your scrap car. If you want to get rid of your scrap car and make the most cash at the same time, we can help you.  Let's get into details.
Get Yourself Familiar With Scrap Car Prices
Scrap cars are different from regular everyday cars – their value does not vary massively between different brands. For example, a road-worthy Mercedes will cost considerably more than it's equivalent model Toyota. With scrap cars, the price difference is very little and most scrap cars don't have much economic value. Most scrap car buyers will try to pay as low as possible. However, there are ways to increase the worth of your car. The first thing to do is making sure your car has as many useable parts as possible – for instance, do not remove the spare tyre or the radio. Make sure the buyer knows about it too. The more parts scrap yards can salvage from your car the more profit there is. Contact Cars Wanted Newcastle and sell your car for a really high price with us!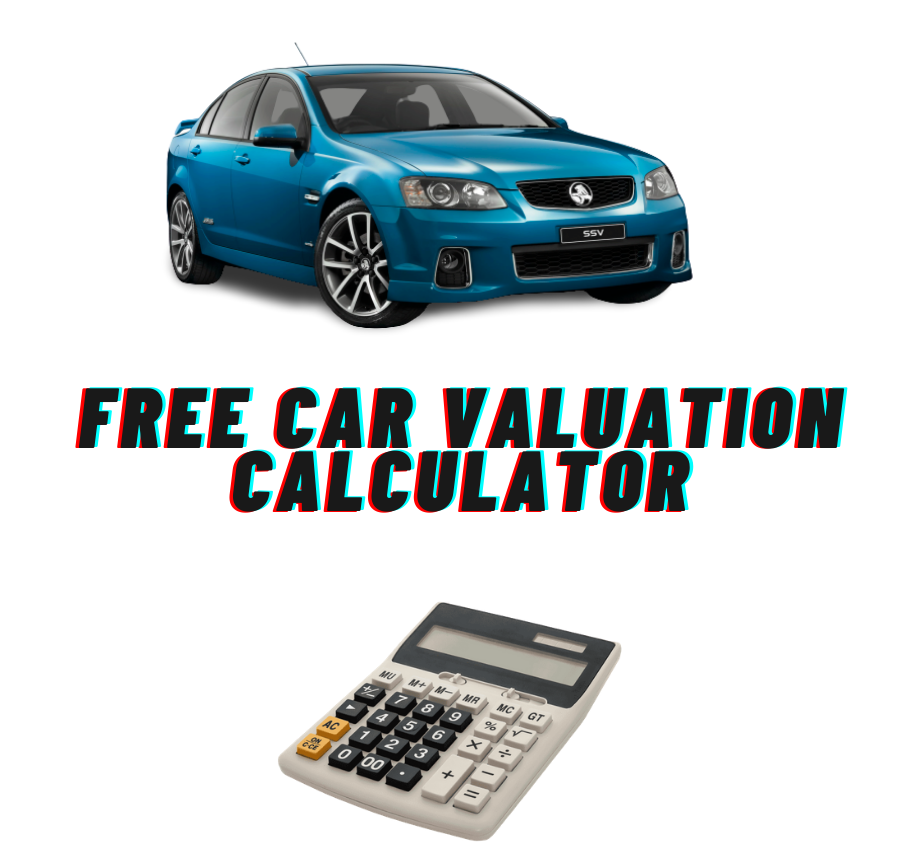 Prepare The Paperwork
It is very important to be 100% honest and transparent about the vehicle's history and paperwork. Any falsified our hidden information about the vehicle can cost you greatly both in monetary and legal terms. Also, the road-worthiness of your vehicle will add some value to it compared to non-roadworthy cars. You will need the correct paperwork to prove this. You also need to present proof of ownership and any registration papers you might have.
Choose The Right Scrap Car Buyer
The value of your scrap car is largely decided by the scrap car company, you can only do so much to increase it. Choosing the right company makes the most difference. When selling your scrap car in Newcastle, you will receive the most cash from Cars Wanted Newcastle and no one else. We value cars fairly and make sure owners are compensated as much as possible.
Cars Wanted Newcastle accepts cars in all conditions and doesn't choose between different makes and models. If you have an old and damaged scrap car and looking for Scrap Cars Removal in your area, call us at 0444 554 410.
Why is brake fluid important?
Your vehicle's braking system includes four brake rotors.  Brake fluid maintenance is very important. These are the mechanisms that allow the brake pads to be clamped and allow the car to stop. Luckily, you don't need four feet to hit four brake pedals at the same time.
This is because the brake fluid creates this pressure for you. It converts the energy from "pressing the brake pedal" into the force required to compress all four brake rotors. Thanks to this, you can stop your car in a few seconds.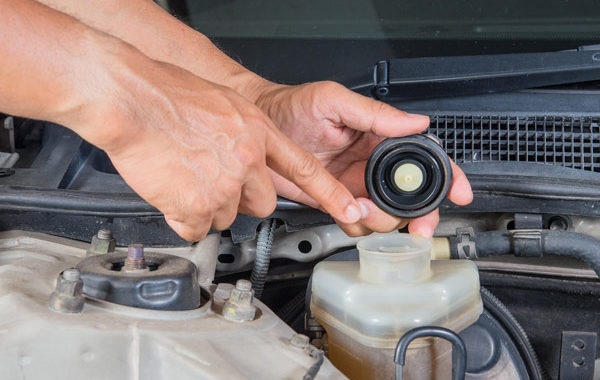 When should the brake fluid be changed?
Knowing how brake fluid works really emphasizes how important it is, doesn't it? Here's when it's time to take a closer look:
Press:

 Are you pressing the brake pedal fully or almost fully to the floor of your vehicle? There may be several reasons for this. The most likely reason is a low brake fluid level, because there is simply not enough pressure.

Pump:

 Do you press the brake pedal two or more times to stop the car? The likely culprit, again, is low brake fluid – the sum of the pressures is greater than the single braking pressure.

Is there a brake fluid leak under your car? The stain is likely to be clear and brown. Also, refer to the owner's manual for placing the brake fluid reservoir under the hood. A low brake fluid level in the reservoir (on line or below the "MIN" or "minimum" line) may indicate a problem with braking.
Did you answer yes to any of these questions? If so, it's time to check the brake fluid level or run an overhaul of the entire system.
Do you change your brake fluid every 20,000 miles? Every two years? Once a decade? To overcome the confusion, let's figure it out:
Review the user manual. 

This is the best place to "tell you" about the recommended maintenance schedule for your vehicle.

Trust yourself. 

Nobody knows your car better than you. If you suspect that your brakes are not responding properly to the brake pedal, take action.

Please consult a professional. 

Braking performance is the most important thing in your car. Contact several services for advice.
The simple truth is that taking care of your brake fluid doesn't threaten your budget the way an accident or brake pad replacement does.
At Cars Wanted Newcastle, we pay cash for cars Sydney. Contact us today and find out more about our services.
How to learn to drive better?
As you know, our roads are constantly in traffic jams, which greatly distracts the attention of any driver. Plus, on the roads, you can meet drivers who have inappropriate behaviour for various reasons (someone due to lack of experience, someone because of a conversation on a mobile phone, etc.). In this situation, for many drivers, due to such actions on the road, their own safety is noticeably reduced. In no case should you be like such grief of motorists. We have chosen ten specific ways for you that will help keep you safe on the road while driving and will make you, we hope, more skilful and experienced drivers.
10) Feel your car yourself on a slippery road
How it can help and teach you how to drive:  Choose a safe place to start driving practice. This can be an empty car park or driving training area. After the past rain or snow, immediately go to a similar place to learn how to better feel the car on a slippery road. On slippery roads, you will be able to know the limits of your own car, as well as determine in which specific situations it loses grip.
In order to fully feel the car, you need to try to do everything on a wet or icy road so that the car starts to lose traction. To do this, it is necessary to rotate the wheels of the car in different directions with a sharp increase in speed, in order to thereby reduce its adhesion to the road surface. Remember, you must do all this in a strictly safe place, where there are no lamp posts or other cars. Also remember, if you do not have the experience, you need to do everything at low speed. 
9) Car video games
How it can help you learn to drive better:  Surprisingly, these games really are a great way to become a more skilful and experienced driver . Do you think that video games like these won't help you learn to drive better? Then answer one question, why do aeroplane pilots train for a long time on computer simulators? In fact, these video games can specifically help any driver improve their driving skills. The point here is as follows, there are games that are practically the same virtual car… It is such games that will be able to directly train the driver and attentiveness (without which there is no place on the road), and the desired reaction, and the visual trajectory of the car's movement, and also allow him, on a subconscious level, to fix in his memory some certain actions that will become necessary for further control car in real life.
8) Learn to be sure to drive a car with a manual transmission
How it can help you learn to drive better:  In recent years, the proportion of the auto-transmission fleet has grown steadily. This is primarily due to the fact that automatic transmissions are much more convenient and practical. But to our disappointment, this automatic transmission does not give you the full feel of the entire vehicle. Many newcomers on the road these days, unfortunately, only know how to drive a car with an automatic transmission. The point here is this, now you can study and take a license both on a car with a manual gearbox and on an equipped automatic gearbox.
We advise you to initially learn how to drive a car with a manual transmission,  even if you own a vehicle with an automatic transmission. Having gained the necessary experience of driving on mechanics, you will learn how to synchronously interact with your hands and feet at the same time, more or better feel both the car and the moment of engagement. You will also learn how to brake by the very speeds of a manual transmission (braking a car by lowering the transmission speed), which is important. 
Further, as soon as you learn to drive a car with a manual transmission, you will develop and improve your attention on the road, because when driving a car with such a manual transmission, you need twice as much attention as when driving a car with an automatic transmission. When learning to ride with a manual transmission, be sure to learn how to get under way when you are on a hill. To do this, stop the car on an incline, put it on the handbrake ("handbrake") and switch the box to neutral. Next, you must remove the car from the handbrake and turn on the first speed, after all, try to get underway. 
7) Put your mobile phone in the glove compartment and turn off the radio
How it can help you learn to drive better:  If you are still a beginner on the road, we recommend that you put your phone in the glove box and turn off the radio, as these things seriously distract drivers from the existing traffic situation. According to statistics, it has been established that the telephone is the most important hazard when driving on the road.
Remember and do not forget that due to a message received on your phone while driving, at which you looked and distracted your attention for just a few seconds, you may not notice a red traffic light or something else on the road. situation. If an experienced driver in such a situation can at least try to fix it, then an inexperienced driver already has a great risk for himself, in this case, to get into an accident. Also, while practicing your driving skills, take care of the radio receiver, turn it off, it may interfere with your focus on driving, which means it will distract you.
6) Driving school
How it can help you learn to drive better:  Even if you studied at a driving school and successfully passed the traffic police exam for a license, this does not mean that you have learned to drive well. We advise you to hire a driving instructor to help you learn how to drive and control your car even better. If you think you've learned how to drive a car well enough, try to enroll in emergency driving courses, which, trust us, will make you feel like just a beginner in the field of driving.
In such courses, you can gain valuable knowledge that will not only help you drive better, but also allow you to gain the necessary experience in driving a vehicle in extreme conditions.
5) Rally school
How it can help you learn to drive better:  Enroll in a rally driving school, where you will be taught how to drive a car at speed not only on asphalt, but also on dirt roads and mud. You will be taught to feel the power of the car professionally within the thrust limits of the engine itself. Trust us, you will have an amazing driving experience that you cannot get anywhere else, you will learn how to drive a car on light off-road. 
4) Autocross
How it can help you learn to drive better:  Another surefire way to become a better driver. At least once a week practice autocross on a special site or track . As a rule, the autocross itself includes passing a certain distance in the shortest possible time. In addition, there are exercises in which the so-called autocross usually passes through specially created obstacles.
By practicing this type of exercise, you will not only hone your skills, but also learn the limits of your own car, and along with it, your own real level of driving.
3) Do not pay attention to inadequate drivers
How it can help us learn to drive better:  Every day we meet on the road with inadequate and rude drivers who make us very nervous. Often we cannot contain our emotions and signal after them, thereby showing our displeasure.
But unfortunately, our irritation greatly affects the attentiveness on the road. We sometimes do not notice this, being nervous on the road, we ourselves become aggressive. You don't have to be like such drivers and react to their actions. Learn to ignore them. And besides, in no case should you react to the wrong actions on the road by novice drivers, since your indignation can further provoke an accident.
2) Know your surroundings
How it can help you learn to drive better:  After several weeks of auto practice on a special site, where it is likely to be very slippery, you should feel that you have started to drive better, and the fear of a wet or icy road has disappeared somewhere. You will feel like an expert in car control, but unfortunately, this is not enough and not enough on the road to consider yourself as  an experienced driver.
In addition to everything, you must learn from a certain practise of the so-called "situational awareness", this is very important in all aspects of our life, and even more so when you are driving your car. Driving a car with a manual transmission allows the driver to assess the real situation on the road and always be more attentive while driving. In order to be more attentive on the road, you must learn to see everything that surrounds you while driving.
Start simple at first, try to learn to see all the surrounding road signs as you move. Further, during your trip, you must learn not to miss a single pedestrian crossing or a single path designed specifically for cyclists. Having learned to read all the signs and the same road markings without much difficulty, you gradually move on to the next acquisition of the skills you need.
Now you need to learn when driving a car to see and notice all the vehicles that move around you.
This also applies to motorcycles, which you must learn to keep in sight and notice them instantly when they pass you.
This is one of the key points of mindfulness besides the driving skill that is taught in any sports driving school. The point here is this, being able to drive a car but not having the necessary attentiveness on the road (for example, if you do not observe all the vehicles around you), in an emergency, most likely you will not figure out what to do and how to act, in which side to turn. The reason is very simple – you were not aware of your surroundings on the road.
1) Drive your car more
How can it help to learn how to better drive a car:  The best thing that you can do to become more experienced and skilled driver, it is primarily a practice, practice and more practice. The more you drive a car, the more experience you will get. After gaining a little experience in a driving school and then securing it yourself on special sites, and perhaps even having completed courses of additional skill in driving, you try not to give up further trips by car. Never be afraid to drive. Keep in mind that if you are once again afraid of going somewhere, then you will have even more fear than before, and it will be very difficult to get out of this vicious circle.
There is simply no substitute and alternative to this. It is just like playing a musical instrument or skiing. Without daily practice, you will not be able to consolidate your driving experience and will simply lose it over time. After all, many of us know that if a musician plays a musical instrument only 4 times a year, then surely he will simply forget how to master his playing skills perfectly (unless of course, he is not Mozart). The same is the case with car driving skill (unless you are the second great Senna). 
Thus, you just need to remember if you are wary of your car and recently received a driver's license, i.e. right, then the very first thing you need to do  is overcome your fear and, by all means, continue to practice on the road every single day . Are you afraid of cars? This is fixable, then train specifically on a specially designated area or go to the road at 4 in the morning, when in your village all the roads are practically still empty.

We have already partially raised this topic . But since then, even new products have appeared on the market for protective films. And in the very service of protecting the paintwork – fresh technologies, which were enough before that to get confused. What can be applied to the bodywork? What properties will the coating have? How long will it last? Finally, what budget should be included in the procedure?
Vinyl: relatively inexpensive and relatively unreliable
In fact, vinyl is polyvinyl chloride, PVC. In fact, it is plastic, and this is its main advantage and disadvantage. It is relatively inexpensive.Can be not only transparent – have a variety of colours. And only it can be printed in colour.
You just need to understand that "vinyl" has certain limitations. For example, it dubs in the cold and turns yellow over time. A jet of water under pressure (Karcher on the sink) can both "pry" the edge of the film and cut it flat. The main thing is that the vinyl covering does not resist shock loads typical for Russian roads. That is, "processing" stones from under the wheels. This is a consequence of the structure and small thickness of only 100 microns. Recently, "thick" "vinyl" has appeared, up to 400 microns, but it is two to four times more expensive. It is used mainly on moto and quad, where increased protection is needed and there are no large areas.
At the same time, vinyl can protect against casual influences – from tree branches, vandals with nails, etc. How long does it last? The answer to this question depends on the production method. There is a so-called calendered film, which is made by rolling the PVC paste through rollers. The output is a vinyl layer with a specific molecular structure. Alas, he categorically does not want to fit snugly to the inner corners. It immediately sticks, but then it straightens out and lags behind the base. Therefore, it is mainly used on flat surfaces and where seams can be made, such as in commercial and passenger transport. Service life – up to three years.
The second method of production is cast film. A similar one lasts up to seven years and longer, but again twice or four times more.
Polyurethane: rubber, that says it all
The rubber structure and thickness of 150-300 microns (200 for most manufacturers) together give rise to good protective qualities. Will resist the stone shot! In addition, polyurethane transmits ultraviolet light, which is important when it is necessary to paste over individual body elements, for example, the hood and bumper. Together with other panels, they will fade in the sun and after removing the film they will not stand out against their background. The large thickness in comparison with "vinyl" allows after some time to polish the film – to remove some damaged microns, returning the shine to the body. On "vinyl" this is also available, but not to the same extent.
To a minimum, it will be possible to polish the second generation polyurethane film, which appeared about three years ago. It is a layer of material 150-180 microns thick with varnish applied on top. The latter gives an additional gloss and, in addition, with shallow scratches, it has a self-tightening effect (under the sun's rays or when watering with boiling water). However, the varnish layer is thin, and if polished carelessly, it is erased – spots remain on the body that are clearly visible to the eye.
By the way, together with the gloss, the varnish plays the role of protection – this time for the polyurethane film itself. After all, without it, it turns yellow just like "vinyl", which reduces its service life to three to five years.
Polish: almost always!
Several years ago, somehow imperceptibly, first in large cities, and then in the provinces, detailing entered our life. The concept is broad, in our case it means bringing the body polish, returning the car to the look "as from the factory" and even better.
What does it include? First of all – thorough cleaning of the paintwork from the traces of road works, tree buds, insect remains.
Of course, this can be done at the sink or on your own. But for a person who is scrupulous about the state of the body, the result will certainly be at least contradictory. The bitumen will be removed, but streaks and minor scratches will remain. Well, if only in the "lesion focus". Often over a much larger area. Because there was no proven and specialized "chemistry" at hand, but in my head I understood how, where and how intensively it is necessary to "rub".
The "deep cleaning of the paintwork", as it is called in the brochures, is followed by polishing. There is a huge number of products on the market, the name of which contains the key word – "polish". For example, shampoos.
Or the polish itself.
It is clear that the first need to be washed, the second – to apply and rub. In both cases (when using "separate" polishes, naturally, to a greater extent) the body acquires shine. Due to the fact that wax, silicone, epoxy resins in the composition of the funds "putty" small scratches. In addition, these drugs have hydrophobic properties – they repel water, and with it dirt. Alas, they have a very limited period of work. Which one is hard to say for sure. It depends on the specific means, the operating environment (for example, the presence of reagents and dirt on the roads), as a result, on the frequency of washes, at which the "covering" layer is washed off. But, of course, the fact is that the hydrophobic component allows you to reduce the number of calls to water with a rag or Karcher.
So, by polishes, professional detailers understand abrasive pastes, which are processed using polishing machines. As you know, pastes differ in different grain sizes. Therefore – in serious structures – it is imperative to measure the thickness of the paintwork. This is necessary in order to understand which layer of varnish can be removed and which paste to use. If this is not done, the body is sometimes exposed during polishing not even to the paint – to the ground.
For car aesthetes, polishing is an ordinary procedure. As a replacement for ATF in automatic transmissions or wheel alignment. Is that longer in time and more expensive. For child-lovers – in most cases, a mandatory operation. It is even preceded by the process of pasting the body with transparent films, no matter which ones – vinyl or polyurethane. The client, of course, can refuse – they say, I will defend what is, but the best is not needed. And according to the technology, careful leveling of the surface is not necessary. However, some damage to the paintwork may be visible under the films. Another thing is not film protection. In this case, the alignment of the varnish is not necessary for aesthetic reasons – for technological reasons. "Covering" material simply does not lie on an unprepared surface.
"Liquid glass": the magic of words
In general, you can stop at polishing. This is usually the case with body repairs. We painted, polished the varnish and gave it to the client. Shines, and okay. But we're talking about protective coatings. One of them is "liquid glass". Let's make a reservation right away – such a name is rather arbitrary. No, in construction and interior work, these are quite definite materials. Sodium or potassium silicates (Na2O (SiO2) n and K2O (SiO2) n), which form a protective layer and are used on external and internal surfaces. Sometimes instead of epoxy resin as a finishing treatment for countertops.
But in the detailing industry, "liquid glass" is a magic phrase that does not in any way indicate the composition of the drug. For example, in America, under the Liquid Glass brand (translated exactly as "liquid glass"), shampoo, cleaner and silicone (that is, washable over time) polish are offered.
We offer car removal Newcastle wide and buy from any brand including Toyota, Mazda, Lexus, Honda, Peugeot, Isuzu, Hino Holden and much more. Avail this opportunity and call us today.
The average life of a car is one of the most coveted data by drivers. Who wouldn't want to know how many years their car will last you? The problem is that this calculation depends on many factors and, despite the fact that there are studies that support certain statistics, it mainly depends on the use and care of it.
Even so, in this article, we will try to discover what that average duration is and how long we should expect a modern car to last. Will you join us to discover it?
Statistics on the duration of a car
In the United States, the Environmental Protection Agency conducted a study on this issue and concluded that a car "survives" about 200,000 miles. Taking into account that the average annual driving is about 24,000 kilometres, it could be estimated that a modern car lasts 13 or 14 years on average.
The calculation depends, as we have commented, totally on the use that is given to the vehicle. If you only drive 15,000 kilometres a year, the life of your car could be practically multiplied by 2.
Are there cars that have exceeded these figures?
Of course, there are in fact thousands of cars that are over 20 years old and still run normally. Among the popular brands, there are two that stand out above the rest in terms of durability:  Volvo and  Mercedes-Benz.
Both brands have a program called " High Mileage Award " in which they reward all users who exceed 250,000, 500,000, 750,000 and one million miles traveled. And in that club there are already enough drivers, which shows the reliability of these two greats of the automotive sector.
Some of the cars that have traveled the most miles are Irv Gordon's Volvo P1800 (3 million miles), Gregorios Sachinidis' Mercedes Benz 240D (2.9 million miles), Albert Klein's Volskwagen Beetle (1.4 million miles) and the Saab 900 Peter Gilbert (1 million miles).
What does the average life of a car depend on?
There are 7 factors on which it depends whether your vehicle will last 5 years or if you become a member of the prestigious Mercedes-Benz and Volvo club:
Regular oil change.

Proper replacement of the different automobile fluids (coolant, steering, brakes and windshield).

Transmission maintenance.

Spark plug

change.

Replacement of the 

timing belt

.

Changing the air filter

.

Proper reading and knowledge of the maintenance manual.
These 7 factors will not only increase the average life of your vehicle but will save you money on maintenance and fuel consumption. In the end, whether the car lasts more or fewer years will only depend on you and the care you give the vehicle.
If you are a restrained driver, the car does not suffer accidents and parts and maintenance are changed when they are due, except for bad luck, it is normal for the vehicle to last at least two decades. If you do not take care of it, you drive inefficiently and you try to take advantage of all the pieces until the last day, do not expect to reach 5 years.
How long was your last car? Have a vehicle that lasts above average? If you have been with your vehicle for many years, we would like to know how many kilometres you have travelled and which model you use, in this way we will see which are the most resistant cars.
You can sell your old car for cash at Cars Wanted Newcastle. Contact us today and get your cash for cars in Newcastle.
Every day, hundreds of road accidents occur across the country. Accidents end with serious injuries that threaten human health and life.
Accidents in the oncoming lane are one of the most destructive types of accidents.
Dangerous places on the roads
Detour and overtaking are rightfully considered the most dangerous types of manoeuvres. Rain, fog, heavy snowfall, night, bright sun, light from distant and fog lights that hit the eyes causes confusion in the person behind the wheel. 
This state is not the most suitable for making the only correct decision instantly. Concentration, strict adherence to the rules of the road by the driver and preparedness for emergency situations will help to avoid accidents on the roads.
Road obstacles
The road through the forest is not a place to relax. An animal, a pedestrian, a cyclist that suddenly appears on the road, a lost load, and even poor visibility, can provoke the driver to automatically turn the steering wheel and go into the oncoming lane. Speed, "oncoming" is busy, slow down too late! What to do? There is only one way out – this is going to the side of the road. 
For a successful manoeuvre, it is better to add throttle rather than the brake. 
By increasing the speed, the grip of the tire with the road surface increases. In this case, it is necessary to turn the steering wheel in one direction, then in the other. Repeat this "swing" of the steering wheel must be carried out quickly and several times (to align the direction of movement). Car skidding is possible. If the shoulder is wet, then you need to get back on the road by slowing down a little, changing to a lower gear. Turn the steering wheel, at an acute angle, to the left. When the right wheel is on the road and in order not to drive into the "oncoming", it is necessary to turn the steering wheel to the right and direct the car in the direction of movement.
If the obstacle is small, it is passed between the wheels or rammed. It's better than driving into a busy oncoming lane.
What to do when visibility is temporarily lost (windshield is closed) due to snow and debris falling from the body of the front truck or clouds of black smoke from a diesel engine obstructing the driver's view? The first rule of safe driving is to keep the distance between cars. Before going around a van with a fuming engine, you need to make sure that the oncoming lane is not busy and slow down to overtake.
Sharp and long turns
To go through sharp turns, you must first slow down and calculate the optimal trajectory for entering it. High speed of the car and the slightest obstacle under the wheel will throw the car into the oncoming lane. 
If on a long turn, an oncoming car is driven and it flies towards you, then the only way out, without slowing down, is to move into a ditch.
Descents and ascents
There are roads with uphills stretching for several kilometres. Provided that the road is clearly visible, you can overtake. At the end of the ascent, the oncoming vehicle cannot be seen. Therefore, it is better to refuse such a manoeuvre.
On descents, the vehicle must be controlled. This requires that the engine is running and the gear is engaged. "Skid" of the car and coasting must necessarily end in the oncoming lane.
We at Cars Wanted Newcastle buy your car for cash up to $8,999 same day from any region. When selling your car to Cars Wanted Newcastle we provide an efficient and convenient service.
Features of driving on the highway
If you are not a truck driver, then most of the time you move along the streets and intersections of the city. The urban movement has its own specificity, its unspoken rules, its own logic. Cars travel at a relatively low speed and often have to be manoeuvred.
Road traffic is a different matter. Leaving on a country road, it should be understood that the price of a driver's error increases dramatically here. Let's take a look at the most dangerous factors in highway driving.
Speed
This is the main source of danger and the cause of most road accidents. The traffic police statistics eloquently indicate that the severity of road accidents on country roads is much higher, respectively, the number of deaths and injuries is higher.
It is not necessary to accelerate to the maximum speeds for you immediately after leaving the city. Allow your eyes and mind to adjust to highway driving conditions, then gradually increase your speed.
But you shouldn't get carried away either. There is such a thing as getting used to speed. After a while, you will no longer feel like you are moving too fast. Your sense of danger will be dulled. Here and to the trouble at hand.
Look at the speedometer more often. Reduce your speed periodically for a few minutes to give yourself a break.
Overtaking
Many articles have been written about him. They usually talk about the dangers of this maneuver and how to perform it correctly.
But it is also worth remembering that at least two sides are involved in overtaking on the highway. In addition, who is overtaking, there is also one who is being overtaken. And the safety of the maneuver also depends on the overtaken one.
Therefore, if you are being overtaken – never hinder the overtaking! Even if you have a powerful, sports car, and you like to be only the first.
A good driver will never interfere with overtaking. A smart driver, on the contrary, will always help you to overtake yourself safely. To do this, he will take to the right and, if necessary, even reduce the speed, letting the overtaking one pass.
Tires
When going on a long journey, you usually check the technical condition of the car : brakes, steering, lights  , etc.
However, special attention should be paid to the tires. Especially the front. If there is visible damage, hernias, cuts, etc., then it is better to replace such a tire or, in extreme cases, put it back. When driving on the highway, always be aware of an unreliable tire and do not overuse speed.
A front tire that explodes at high speed will almost inevitably throw your car into a ditch or into the oncoming lane.
Road surface
Much attention should be paid to the state of the road. A seemingly harmless puddle can cause aquaplaning and a complete loss of control over the car.
The tar, which our workers love to water many kilometres of the roadway during road repairs, is very dangerous. The barely started rain turns such a coating into an "ice rink".
Also, loss of control can be threatened by dirt and gravel, which are scattered along the highway by a tractor that has left a dirt road or field.
To have the perfect experience of driving on a highway, you need a stable and mechanically sound car. If your old car isn't suitable, you may consider selling it. For cash for cars Lake Macquarie, you can contact us.
Rust on the body is alarming and frustrating for any car owner. This is because the characteristic "red" plaque is a sign of metal destruction, or corrosion. The appearance of rust is associated with the electrochemical or chemical interaction with the external environment, namely with moisture, oxygen and aggressive chemicals. The corrosion process can cover only some parts, or expose the boundaries of some elements to destruction as a result of the so-called intergranular corrosion. Unfortunately, often oxidation can evenly cover the entire surface of the body. How to protect the car from external influences? And what if the rust has already appeared? We will tell you in this article.
Body vulnerabilities
The reason for the occurrence of a chemical oxidation reaction, most often, is poor-quality paintwork and mechanical damage to the outer protective layer. At the same time, seams, joints of body parts, parts of the exhaust system and transmission elements are most susceptible to corrosion. In addition, rust appears in poorly ventilated areas – under the wheel arches and in various cavities.
It should be borne in mind that temperature drops, strong vibration and high concentration of gases in the atmosphere only accelerate the destruction of the metal. Sand, technical salts, including calcium chloride, contained in modern anti-icing agents, have a detrimental effect on chrome-plated parts. Depending on the location of this or that element, its destruction can occur a little slower or, conversely, faster.
How to protect the body from corrosion
There are several effective methods to prevent the corrosion process. They all fall into two large groups:
Barrier, aimed at isolating metal from external influences;

Protective, providing electrochemical protection.
The anti-corrosion coating allows to reliably protect the body from rust. During the treatment, a special mastic is applied to the bottom of the car and other "weak" spots, which may include bitumen, resin, wax or other synthetic substances. Such "anticorrosive" is able to protect the surfaces of the car for a long time, which inevitably get sharp stones and fine sand. It is recommended to repeat the procedure every 2-3 years. It is important that the surface to be treated is thoroughly cleaned and dried before applying the product.
According to the rules, anti-corrosion treatment begins with the upper elements, such as the underhood space and luggage compartment, and ends with sills, door cavities, wheel arches and the bottom. In this case, the upper layer of the paintwork of the machine is not processed.
Electrochemical or cathodic protection is no less popular. This method is designed to protect the hard-to-reach places of the car from rust. During processing, the car body acts as a cathode, a contact with a minus sign, and a zinc plate is used as an anode, or a positive contact. When a low current is applied to the circuit, a special electrochemical reaction occurs, as a result of which the body receives protection from corrosion. This method, which is economical in every respect, provides effective protection even for damaged surfaces with chips and scratches.
To provide additional measures to prevent the "aging" of the metal, other methods of protecting cars from corrosion are also used. So the mechanical protection of the body helps to protect the car from corrosion. Plastic wheel arches installed in the wheel arches, as well as special linings for the hood, bottom, sills, pillars and other parts prone to rust, save the car from external influences.
An efficient body lamination method helps protect your car's paintwork from chips and scratches. A dense polymer film is glued to the entire body and attachments. The material used for a long time does not allow water and aggressive chemicals to destroy the paint layer and the metal structure.
Every car owner knows that minor damage is inevitable during vehicle operation. To prevent the corrosion process from spreading over the entire surface of the body, it is worth regularly washing the car with professional means and touching up the places of chips and peeling of the paintwork. It is important to protect the car from macro cracks that can provoke the corrosion process.
Cars Wanted Newcastle offers high cash for cars, trucks, vans and junk cars etc. You don't need to worry about disposing your useless scrap cars anymore. Call us at 0444 554 410 or fill Online Form to get you served in an allotted time. Our services are round the clock and seven days a week.
Are you about to buy a new car and would like to sell your old car at the same time and at a good price? Be aware that there are several solutions and alternatives available to you, such as going through a dealership or a car buyer. Here are some tips for selling your old […]
George V.

Helped clean all the unwanted cars from my garage My garage was getting cluttered with the scrap I used for my mechanic business until I called Cash Wanted Newcastle. They came to me, gave me a decent price for all the scrap and took them away fast and easy. Thank you team, for a great service!

John B.

Awesome deal for my old car. Couldn't be better! Showed up on time and gave me the price that was quoted to me, on the spot! Couldn't have gotten a better price for my old car like this anywhere else. Would highly recommend Cars Wanted Newcastle to all my friends in Newcastle!