Scrap Car Removal Newcastle
Use Scrap Car Removal Newcastle
Interested in scrap car removal Newcastle? We are the right place to call for a scrap car removal in Newcastle.
FREE Scrap Car Removal & Top Cash For Cars in Newcastle.
Whether you think your car is too damaged to sell or no one will pay cash for it, Cars Wanted Newcastle is interested in your car – we pay top cash for scrap cars of all makes, models and condition. There aren't any cars that we won't take. Call Us today and receive your cash for car. Cash for cars is now easy with the help of Cars Wanted Newcastle.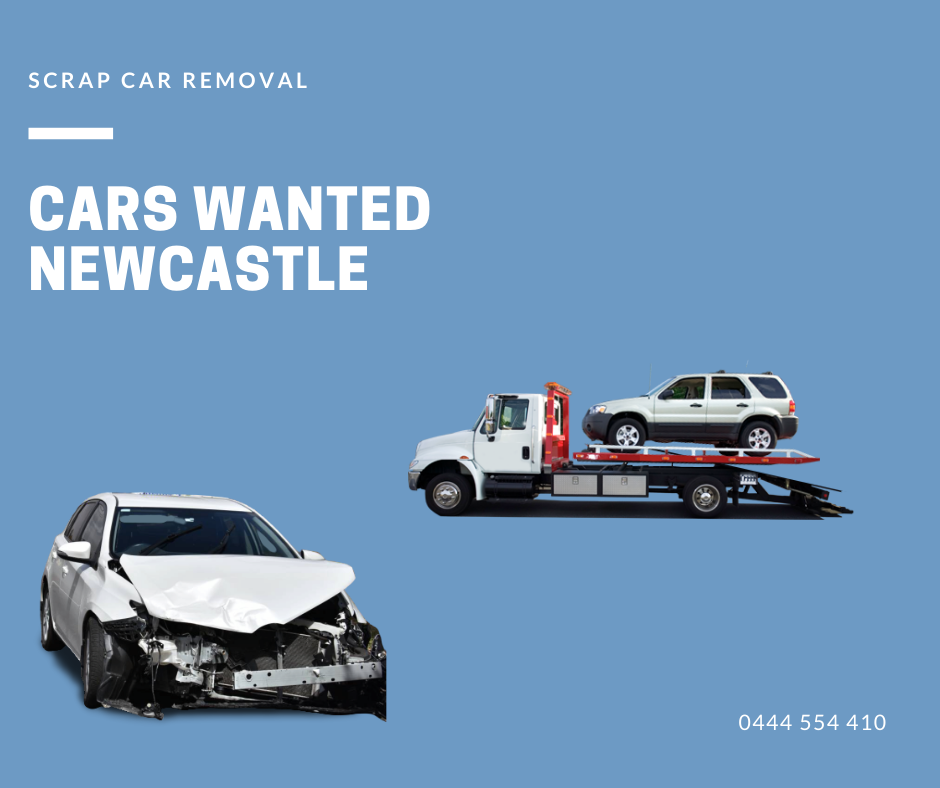 Free Scrap Car Removal Newcastle
The whole process is very quick and simple. We can come anywhere in Newcastle to remove your scrap car. All you need to do is contacting us via phone or online, we will then arrange a date and time to pick up your scrap car.
Our pickups are the same day and we will remove any vehicle including Utes, 4x4s, family cars, trucks, buses and more.
As soon as you accept our offer, our team will be on their way to come to pick up your and make the agreed payment. Our payments are transparent and there no hidden fees given that you car is as described. Paperwork will handle by us as well as free removal of your vehicle. Scrap car removal Newcastle is the best way to get rid of your car.
Quick Cash For Cars Newcastle
As we mentioned above, financially speaking, it is much more profitable to sell your scrap car rather than keeping it or trying to fix it. We pay top cash for scrap cars in Newcastle and our prices won't be beaten. All you need to do is to give a quick call to our office and from there we will guide you through the whole process.
We are always on time when it comes to removing scrap cars. Call scrap car removal Newcastle services today and get rid of your scrap car.
Hassle-free, paperwork free scrap car removal. You don't need to pay for the pickup, we do all the hard work for you.
We offer:
Cash For Cars
Used Car Buyer
Cash For Commercial vehicles
Cash For Van ute Trucks
Free Car Removals
Cash For Cars Newcastle Wide UpTo $8999
At Cars Wanted Newcastle, we guarantee top cash for your car as we are specialized in buying all type of vehicle regardless of the make. Our price mainly depends on the make and model of your car through that information we make an offer. We provide our cash for cars service throughout the Newcastle regions and still expanding to cover Sydney areas. Some companies only offer free removal of cars but at Cars Wanted Newcastle you get cash up to $8999 on the spot.
Why not enjoy the benefit of getting cash and also free pick up.
This is how we work & offer you cash for cars
When it comes to scrap car removal in Newcastle, we've got it covered. We will remove any scrap car quickly and with no hassles – at the same day of your call. We have drivers available at all times and will arrange a pickup time that fits your schedule.
As soon as you call us, one of our friendly team members will provide you with a free quote. After that, we will be on our way to come remove your scrap car. We will require an ID and the paperwork of the vehicle such as registration.
Our vehicles for scrap car removal in Newcastle are maintained at all times and our drivers are experienced in removal of all type of vehicles. Our team at Cars Wanted Newcastle are professionals not just on paper but also experienced.
We aim to make the process of selling a car as hassle-free as possible – you don't have to drive it our scrap yard or hire a tow truck.