Are you in need of a Scrap Car Yard in Newcastle?  We can help you with that! As Newcastle's leading scrap car yard, we offer top cash for cars of any type. Regardless of your car's make, model or condition, you can expect a generous amount of cash when you sell it to us.
Cars Wanted Newcastle will provide you a full circle scrap car yard service from buying the car to its transport to our yard. We also assist you in the paperwork so that you can sit back and enjoy your time. Your old scrap car will no longer be a burden. Sell your scrap car to us and enjoy our quick cash for cars service.
Get A Free Quote:0444 554 410
Best Car Scrap Yard in Newcastle & Easiest Way To Sell Your Car
Being an experienced team in the business, we know exactly how much your scrap car costs and you will get your vehicle's full value. Your driveway will no longer be occupied by your scrap car – Cars Wanted Newcastle will come pick it up.
Our scrap yard is equipped with the most advanced machinery and tools, making it a top-notch car recycle center. With our services, your car will be recycled in an eco-friendly way.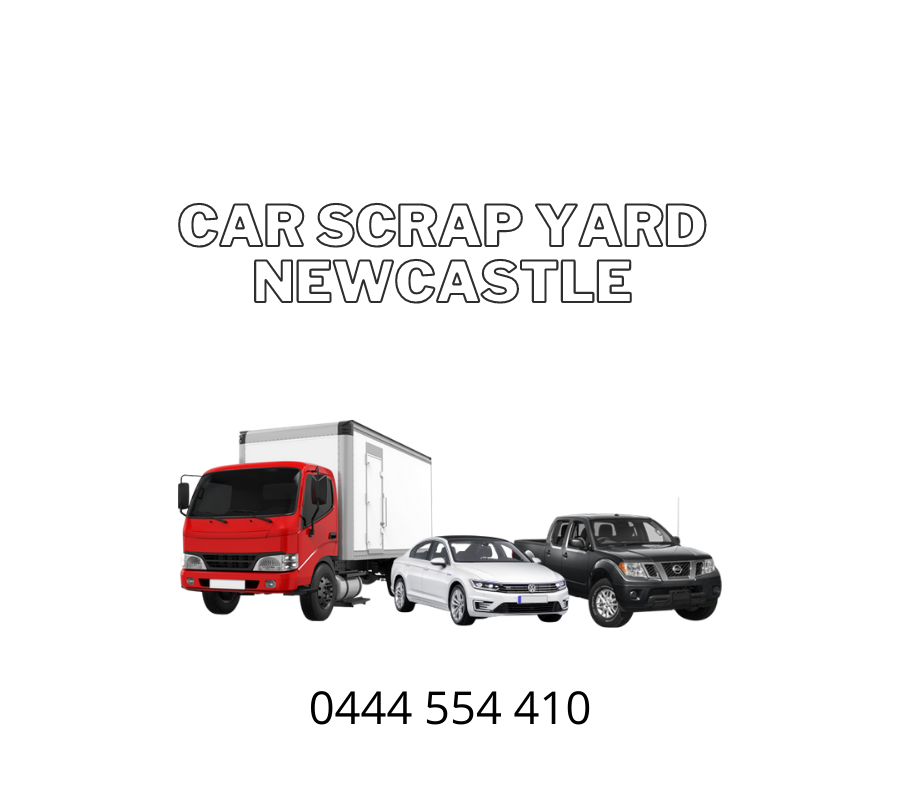 How To Get Your Car To Our Scrap Yard
If you are interested in getting some cash for your scrap car but can't bring your car to our scrap yard, we have a solution for you – we will pick the car up! We don't require our customers to bring their cars to our scrap yard. We understand that most scrap cars aren't in running condition so we send our tow trucks to collect them. You will be paid on the spot and we'll be on our way with your scrap car!
Maximum Profits From Your Favourite Scrap Car Yard Newcastle
Don't dump your car in the street. Although you won't have any private buyers interested in the car, you can still receive cash for it. Cars Wanted Newcastle is interested in buying all types of cars be it roadworthy running or a damaged, totaled car. By selling your car to us, you will receive the most cash. We make sure we pay way more than our competitors because we understand the real value of your vehicle.
How Much Can I get for Selling my Car to Scrap Car Yard?
Cars Wanted Newcastle pays up to $8999 cash for scrap cars. The exact price depends on your car, it make/model, age and overall condition. One thing is guaranteed and that's you getting top cash for your car!
Our business is based on processing the cars we buy and make profit – that's why we are willing to pay you the most fair price for your car. With Cars Wanted Newcastle, it's a win-win situation!
Why Cars Wanted Newcastle?
The main reason is that we pay the most cash for cars in Newcastle. Secondly, our professionalism and customer service is second to none.
Top Cash For All Cars
Free Car Removal in Newcastle and Hunter Region
100% Customer satisfaction
Cars, Truck, Van, Ute, 4×4 SUV are welcome
We come to you to pick your car up
All you have to do is giving us a call and ask for a quote. We'll ask for some information about your car such as its make, model and overall condition, any apparent issues. The more accurate the information we receive, the better we can pay for your car.
Don't bother with private sales or used car dealerships. You will end up losing money and your nerves. Give us a call on 0444 554 410.
We are Newcastle's No.1 Car Buyer offering exceptional car removal service and our prices are unbeatable and genuine. When selling your car to Cars Wanted we offer free car removal so You don't have to come to us WE COME TO YOU & Buy your car.
Submit an online enquiry or Call Us: 0444 554 410